Automatic Covers are the right choice for everyone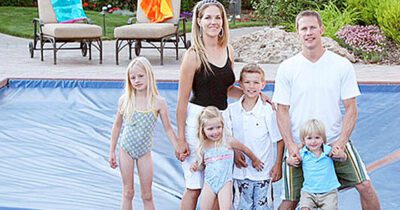 Hydramatic. The Standard in Automatic Pool Covers
Aquamatic has dedicated years of research, engineering and investment to give you the ultimate system at an affordable price.
On the surface, most pool covers look similar …but the most important part of any pool cover is the mechanism.
See why pool professionals, architects, and designers worldwide have made the Hydramatic, the top selling hydraulic automatic pool cover.
The patented mechanism of the Hydramatic represents the best value for your durable investment. Designed to last the lifetime of your pool, the Hydramatic is maintenance free, and the most reliable cover on the market with the most extensive warranty in the industry today….
Unique all-fluid dual drive is waterproof
No electrics near the pool, the powerpack (pump) can be placed up to 150 ft away
Quick and easy to open – travels about one foot per second on average
Patented trouble free Leading Edge slider system and cable compensating device
Rainwater Removal feature built-in on most covers
Installation on most pool types and shapes
Leaves and debris are collected when the cover is opened to remove rainwater
Saves money on chemicals, energy, and water loss from evaporation
Pressure relief valves gently stop the cover at end of travel
20 year limited warranty on the mechanism
7 year limited warranty on the cover fabric
There is no comparison to the Aquamatic…..
Unique all-fluid dual drive is elegant in its simplicity, yet very robust. The all-fluid drive eliminates the clutch (typical on every other automatic cover), and is self adjusting with no need for lubrication. One motor opens the cover, and one motor closes. The direction is controlled by turning the key which actuates a proprietary solenoid valve to send the hydraulic fluid to the corresponding motors. Another inherent part of the Hydramatic, is their patented pressure relief valves, eliminating the need for electrical sensors or other electrical devices near the pool.
Hydraulics are widely used in heavy equipment for their durability and reliability. The Hydramatic drive is a closed loop system, and although a drain is required in the cover recess, inadvertent flooding does not mean expensive electric motor replacement.
No electrics near the pool for greater safety. All electric power and switches are remote at the equipment pad which also means less service. It is the most popular system for wet and hostile environments and is the preferred choice of builders, designers and architects.
Their exclusive patented built-in rainwater removal feature, eliminates accumulated rainwater on the cover surface by simply turning the key to open the cover, the water is forced through the screens into the pool. The screen mesh will collect the leaves and most debris.
The Hydramatic cover is UL tested and certified to exceed ASTM F1346-91 standards for pool safety.
Colour Options