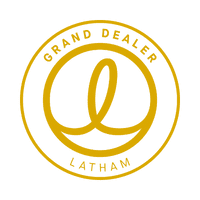 Fiberglass swimming pools are one of the most rewarding and customizable ways to transform your backyard into the ultimate outdoor sanctuary. Compared to concrete pools, fiberglass pools are the easiest to maintain and have the strongest and most durable material. When you invest in a fiberglass pool, you're building a pool that will last a lifetime and remain a constant source of relaxation, fun, beauty, and delight year after year.
What is a Fiberglass Pool?
Fiberglass pools are in-mold, handcrafted pools that arrive at your home ready to be installed in your yard. The fiberglass is created from millions of interwoven glass threads covered with a polyester resin. It's an incredibly sturdy material that's ideal for an in-ground pool. In comparison, a concrete pool requires a steel or wooden framework that needs to be covered by a mixture of cement, sand, and water. Fiberglass is the material of choice for bathtubs, sinks, hot tubs, and multi-million dollar yachts, not to mention, airplanes, helicopters, exotic automobiles and many other high-performance products. As such, fiberglass is the best choice for the material for your inground swimming pool.
Features
Swim Up Seating
Swim up seating is the perfect way to enjoy your swimming pool. Submerge yourself partially under the water to effortlessly enjoy your pool. Benches and seats bring a great conversation area into the pool. Most folks just want to relax when they hit the water; these offer a great way to do that. In fact, some of our customers have referred to them as their beverage bench. They enjoy winding down at the end of a long day with their favorite beverage in hand.
Slip Resistant Steps
These offer secure entry points into the swimming pool. Both young and old will be using the swimming pool, so it is essential to have a convenient option for entering the pool. All entry steps are easy on the feet and help ensure safety.
Current Shapes
Milan
Get refreshed when you plunge into the Milan, designed for the ultimate cool down experience on the hottest of summer days.
Size: 10′ x 16′, Depth 4′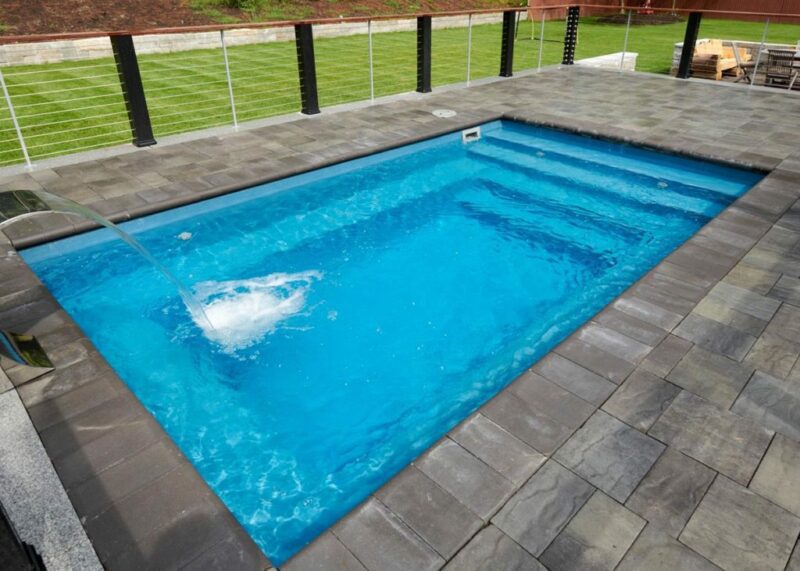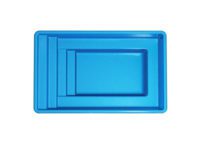 Olympia
The Olympia has dynamic style with rich character, immerse, soak and relax and enjoy the sun all the long day.
Comes in Two Sizes:
14′ x 30′, Depth 3′-6″ to 6′
16′ x 35′, Depth 3′-6″ to 6′-6″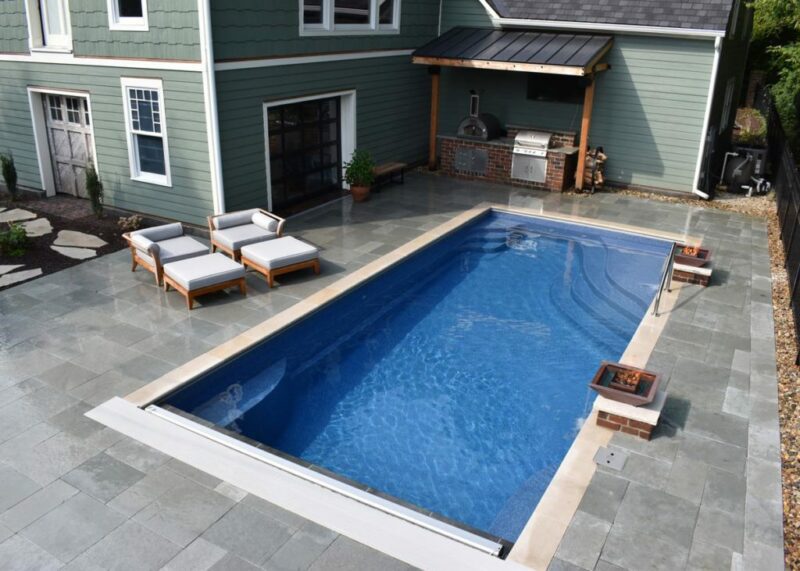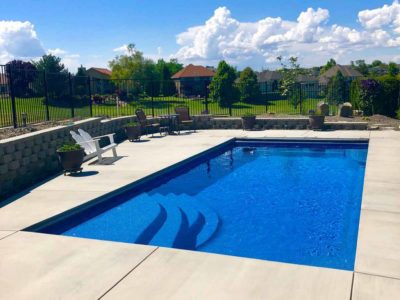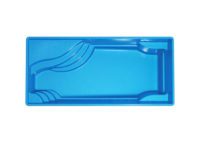 Corinthian
When considering the Corinthian design, think simplicity, refinement and functionality. The perfect pool to soak up the sun all day long.
Size: 14′ x 30′, Depth 3′-6″ to 6″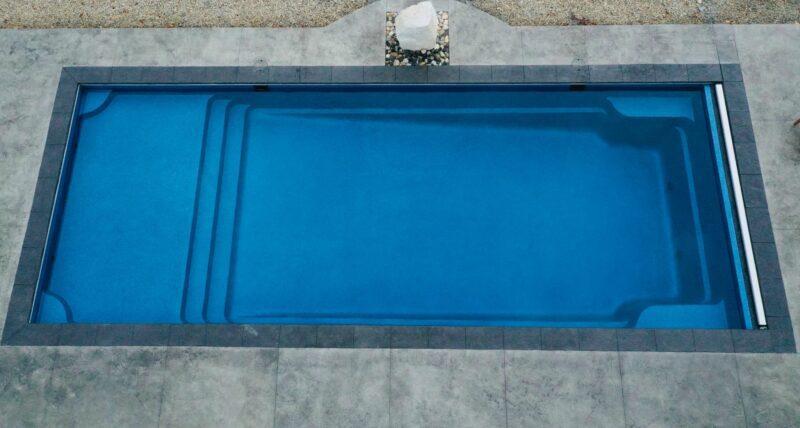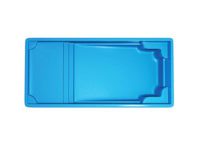 Providence
This divine contemporary design boasts the best of form and functionality. Ease into the water via a beautiful bench entry, glide through a 30 ft. long swim lane, relax on the end-to-end tanning ledge and exit with ease from both sides of the pool.
Size: 14′ x 30′, Depth: 3'6″ to 6'1″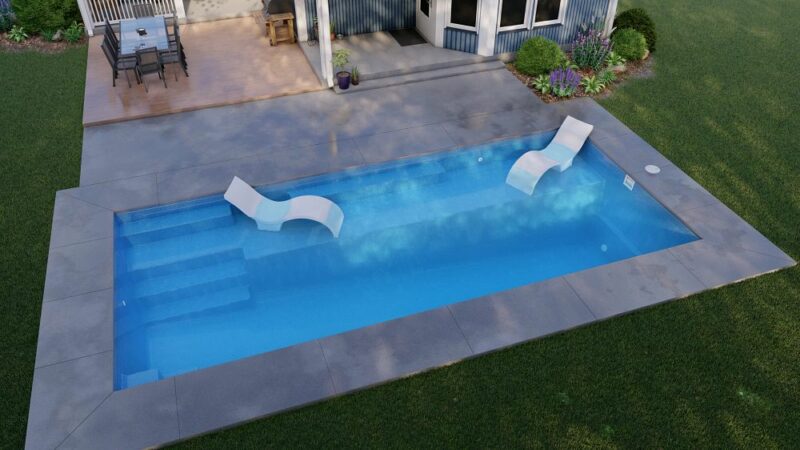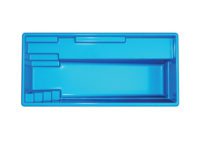 St. Thomas
The St. Thomas is a simple, yet elegant pool design. The rectangular shape looks luxurious as center of your back yard.
Size: 14′ x 31′ – 6″, Depth 3′ – 7″ to 7′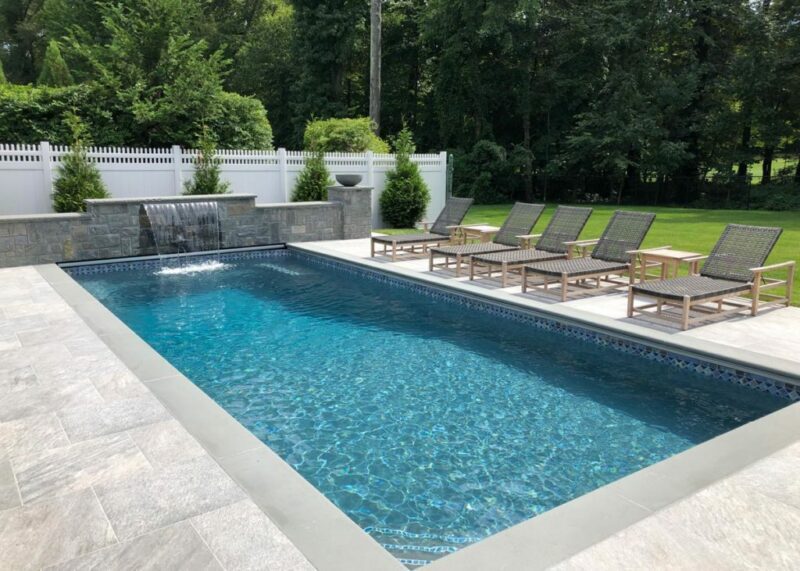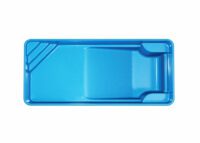 Claremont
The kids are only young once, learning to swim, birthday and after school pool parties, the Claremont is the perfect pool to finally host the wedding in the pool.
Size: 14′ x 33′, Depth 3′ – 6″ to 5′ – 4″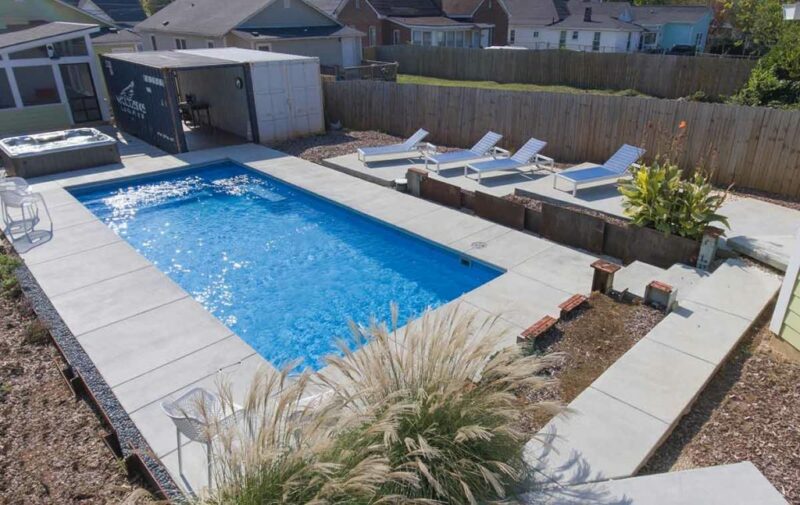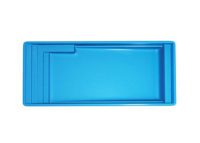 Kingston
The Kingston design reveals a clean and sophisticated style, designed to soothe and restore the mind and body or handle any rouge cannonball.
Size: 16′ x 38′, Depth 3′-6″ to 5′-10″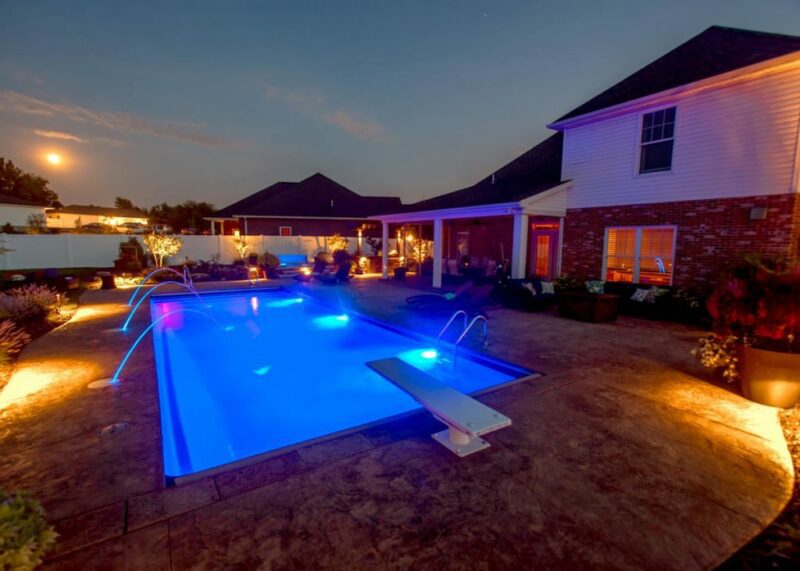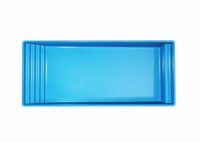 Monaco
The Monaco is the essence of enjoyment, it removes all the unnecessary elements and focuses on only what needs to be there, generous in size and elegant in design.
Size: 16′ x 40′, Depth 3′ – 6″ to 8′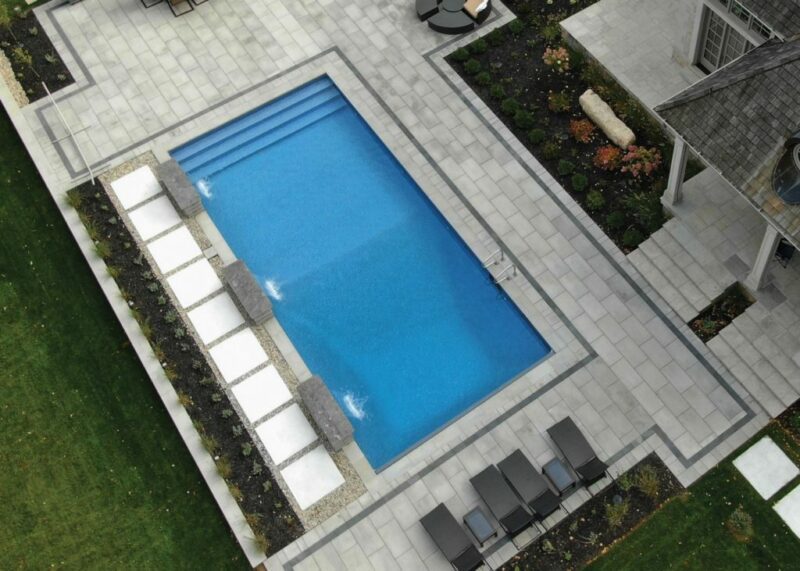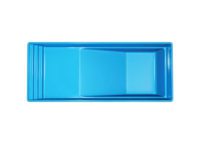 Bermuda
Owning the Freeform Bermuda is like being on a permanent vacation. It's a great day when the backyard swimming pool is the fun place to be.
Size: 12′ x 26′, Depth 3′ – 6″ to 5′ – 6″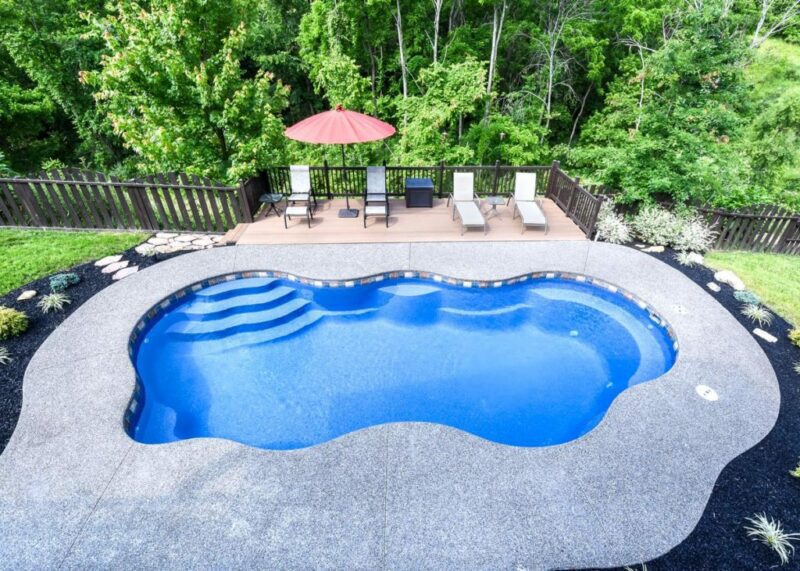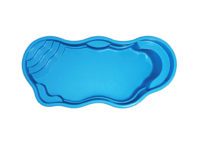 Laguna
Owning the Freeform Laguna is like being on a permanent vacation. It's a great day when the backyard swimming pool is the fun place to be.
Size: 14′ x 30′, Depth 3′ – 6″ to 6′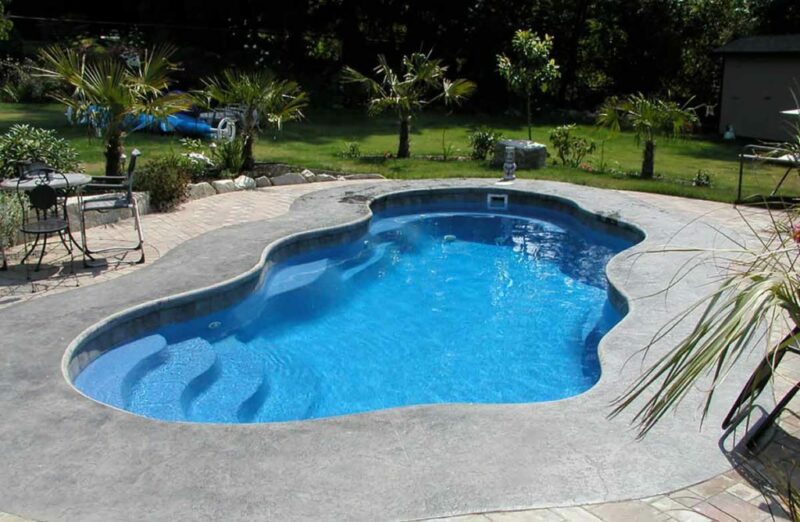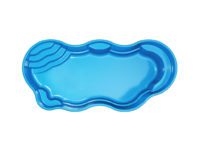 Want more options? You can find the full selection of Latham Fiberglass Pools here: https://www.lathampool.ca/fiberglass-pool-shapes/
---
G3 Colour Options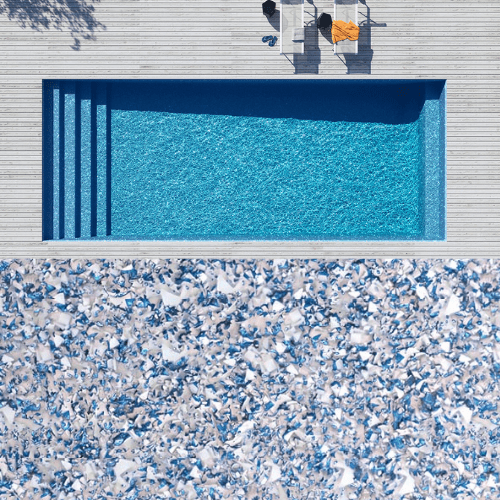 About Fiberglass by Latham
Latham's Advanced Composite Technology was developed with intensive research and testing, making Latham fiberglass pools easier to handle and install. Latham fiberglass is stronger, more rigid and more durable. It is built better and backed better, with the best warranties in the industry.
Crystite Gelcoat – Engineered and built for fade, stain and scratch resistance, our gelcoat has been offering the industry's most beautiful and durable swimming pool surface in its most popular colors for
over 25 years.
Vinyl Ester Resin – Our resins are designed for corrosion and impact resistance, flexibility, strength and durability.
Advanced Ceramic Construction – Ceramic-infused resin provides increased stiffness.
BiMax Radius Reinforcement – The tight weave and direction of the fibers within this material add tremendous strength to the pool shell.
Carbon-infused Technology – Carbon fibers have the highest compressive strength of all reinforcing materials, and are found in automobiles, boats, yachts, airplanes— and spaceships!
DuPont Kevlar Aramid Fibers – Developed for demanding industrial and advanced-technology applications, Kevlar combines high strength, toughness and thermal stability.
Woven Roving and Marine-grade Resin – Woven roving dramatically reinforces the strength of the pool shell.
Closed Beam Construction – Our unique closed beam construction creates unparalleled strength and rigidity
Why Choose Fiberglass?
Fiberglass pools are easier and less costly to repair
Fiberglass pools have the lowest long-term maintenance costs and come with a limited lifetime warranty.
Fiberglass pools have non-abrasive surfaces
The gel coat of a fiberglass pool does more than resist algae growth—it makes it very smooth to the touch. You won't get scratches on your extremities as you would in a concrete pool.
Fiberglass pools are better for saltwater systems
Saltwater pools are a growing trend that is great for customers and the environment. But, while all saltwater pools must maintain proper water chemistry for effective sanitation and bather comfort, the systems are very hard on concrete surfaces and many concrete pool builders prohibit them. Fiberglass is the material many sea-going boats and yachts are made with and fiberglass pools are completely saltwater friendly.
Building permits are easier with ICC certification
An International Code Council Evaluation Service (ICC-ES) Certification brings you one step closer to obtaining building permits for your pool. Only the highest quality products receive the ICC-ES stamp of approval. Latham pools are among them.
Limited Lifetime Warranty
A Latham pool is built to last a lifetime—a lifetime of carefree ownership and peace of mind. A Latham pool comes with a limited lifetime warranty on the structure and surface of the pool. By selecting a Latham pool you will automatically enjoy the benefits of having a well-established leader in the swimming pool industry behind you every step of the way
View the Brochure