The R&R Promise
Nova Scotia's Gold Standard in Service Excellence & In Ground Installation
To become your trusted adviser by providing you with the knowledge you need and expert service you can count on. We will assist you in creating life long memories through our passion, quality, education and focus on ensuring that every detail gets the attention it deserves!
Our Values:
Pride in our craft
Integrity
Ownership
Professionalism
Family
Our commitment to you doesn't end when your project is completed. Whenever you need us, our experts will be there. At R&R Pools we're more than just a business, we're family. Nova Scotia's Gold Standard In Service Excellence and In Ground Installation
About The R&R Team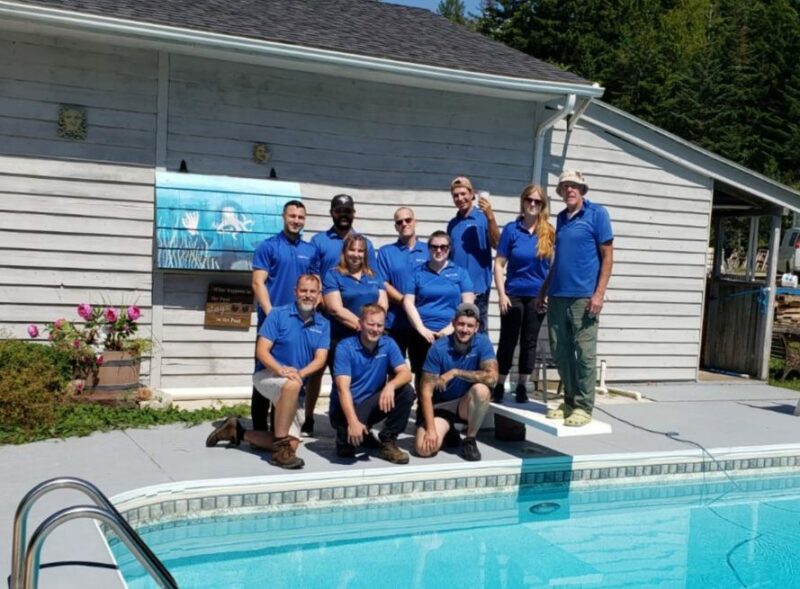 Since 1983 we have been providing Nova Scotia with excellence and quality in the pool industry. Over the last 40 years Derek has installed over a thousand swimming pools, specializing in in-ground pools. R&R Pools has installed pools for other local companies as well.
Our friendly employees are ready to answer all of your questions, concerns and to solve your problems. We are constantly learning and training to keep you up to date with solutions and products.
Please contact us for pricing, information, with questions and/or references. The R&R Pools team is here to make your backyard dreams come true, one backyard at a time.
Our Mission
As a family owned and operated business we understand the importance of quality, professionalism and excellence. Our goal is your satisfaction. We carry top quality brands and offer an experience unequaled. We go that extra mile to ensure that our quality is superior. We service what we sell.
Proud members of
R&R is fully Insured
We keep our Workers' Compensation Board and Liability Letters on hand at all times, for your peace of mind.