Entertaining Poolside during Covid-19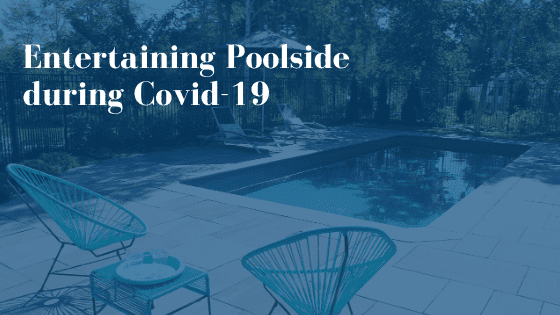 It's the season to add fun to the sun and liven up a dull weekend. Throwing a pool party doesn't have to be stressful, even during Covid-19. Here's a few tips on entertaining poolside!
1.  Make sure your water has been tested at least one week prior to your party.  There's nothing worse than waking up the morning of your party to discover you're out of chlorine and an algae bloom has taken root, or having your guests complaining of eye irritation due to improper pH levels in the water. You can stop by our store with a water sample to have it tested. Be sure to bring a mask and check-in when you arrive.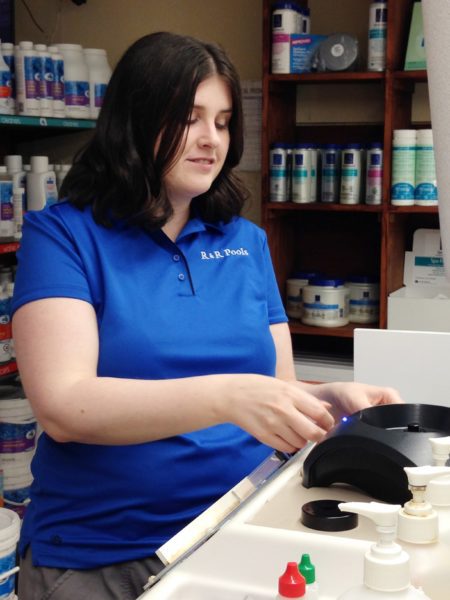 2. Ensure all safety equipment is in an accessible area and in good condition. Clear all debris / toys from the deck to avoid any tripping hazardous. Also, in the area of safety, make sure all your guests know the pool rules you have decided upon, posting the pool rules and drawing everyone's attention to the rules will help to ensure the safety of your guests.
3. Be sure to follow government recommendations and limit the size of your gathering. As of today, the provincial government is allowing gathering of groups of ten. We also recommend that you limit the amount of guests in the pool at one time. Guests should be able to maintain 6′ social distancing at all times from the other swimmers who are not in their bubble. You want to make sure that all of your guests feel safe.
4. Ensure you have a few different shady areas available for your guests, so they can maintain social distancing, as well as plenty of water on hand. Keep everyone from becoming overheated and encourage your guests to stay hydrated.
5. Seat guests from separate households at different tables so they can maintain their own bubble. Make sure to have plenty of hand sanitizer available to guests.
6. Use plastic, recyclable or compostable dishes around the pool area. Broken glass can be undetected in a body of water. It also prevents accidents from happening on the deck.
If possible, label glasses and dishes with guest names to prevent guests from touching other guests' things. Keep disinfecting wipes handy and in plain sight for guests to use. Wipe down surfaces often!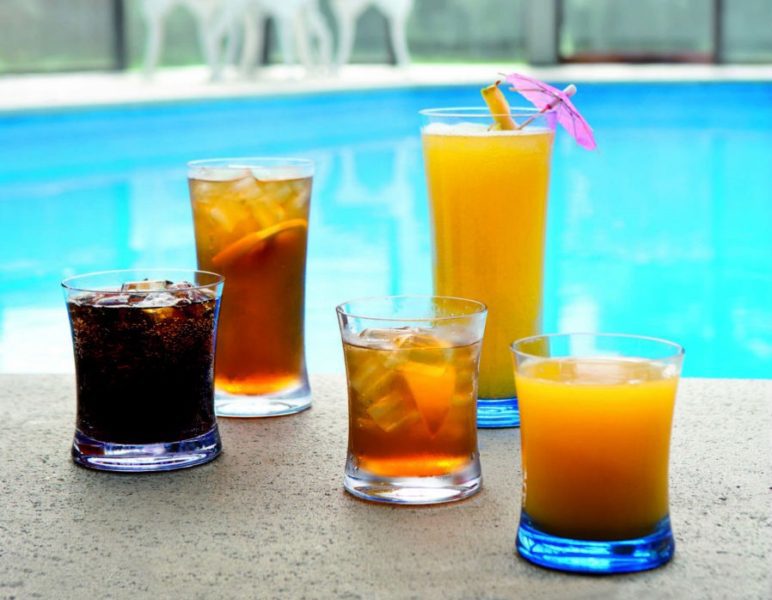 7. When serving food have it pre-portioned so that guests do not need to touch food that others are touching, or use different sets of serving utensils for each household/table. To keep guests 6′ apart make sure to serve guests table by table.
Ensure any foods that require refrigeration are properly stored until serving. Mayonnaise is a good example of something that can easily spoil in the heat of a summer afternoon. Keeping coolers filled with ice to protect these items if a refrigerator is unavailable is a smart decision. Do not allow anyone to remove the food to make room for beverages.
8. Have extra sunscreen and towels on hand to offer your guests. These important items are often overlooked when your guests are trying to get the kids out the door and a lot of times they get forgotten until a sunburn starts to appear.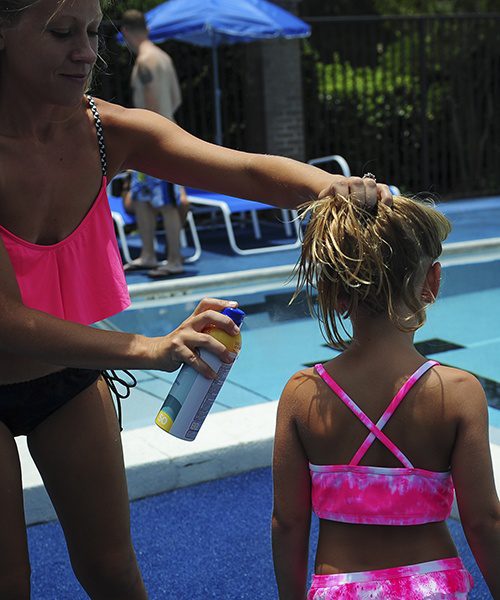 9. Have a dedicated, responsible person watching over the pool at all times, not just when the children are in the area. If there are alcoholic beverages being served at the pool party a non-drinking person should be supervising. Alcohol can change the way we think and can encourage someone to disobey the rules and become hurt.
Most important, have fun and enjoy your party!