It had to happen: Winter! While the season probably won't last several generations like in your favourite HBO fantasy series, it can certainly feel that way – and worst of all, the pool you enjoyed all summer (or meant to, anyway) is off limits. What will fill the recreational void? Here are our top tips for fun winter activities that will have you yelling for more, not yelling where's the rum? as you stare at the four walls of your home.
Fun Winter Activities in Nova Scotia, Outdoor Edition
Be happy t
hat you live in a province that embraces winter! You could live in a place that completely shuts down at the first sign of snow, like these northeastern states that experienced very unpleasant consequences as a result of winter weather. Unlike some of our southern brethren, east coasters know what to expect when the cold winds blow; we even know how to enjoy winter. Here are our top picks to get you out in the cold:
Snowshoeing and skiing: Both offer great exercise opportunities for the whole family, disguised as winter fun that brings you closer to nature. Oh, did we mention that you don't have to travel way
off the beaten track to enjoy these activities? Halifax's myriad summer hiking trails conveniently become winter-wonderland snowshoeing trails in winter. And, in addition to the city's three major ski hills, you can also bust out cross-country skis and hit those same hiking trails again – especially if you have small children who aren't yet ready to take the downhill plunge.
Head to the beach: Not kidding. Halifax has wonderful beaches that aren't crowded in winter, allowing locals to fully enjoy the quaint shops and eateries, not to mention the stunning views that destinations like Lawrencetown and the South Shore area have to offer. Just make a few calls before you head out and ensure there'll be a hot chocolate available for you!
Skating: What winter season is complete without tying on the skates and rewarding yourself with a cup of hot chocolate? We recommend doing it outdoors at The Oval, but if it gets too cold for you, try an indoor rink like one of these arenas that offer public skating.
Fun Winter Activities for Staying Indoors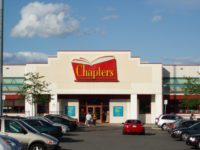 If you're not utterly enthusiastic about facing bitterly cold temperatures, you can always stay indoors and try:
Making things out of Sculpey or FIMO. Whether it's Christmas ornaments, jewelry or collectibles, you can have a lot of fun with polymer clay, and even if your first efforts come out looking a little wonky, that's part of the fun of engaging in a childhood activity again – even if you don't have kids.
Luxuriate in the tub. Sure, you shower every day, but how often do you indulge in a really special spa bath with top of line skin care products, lots of fluffy towels, and fabulous candles? Bonus: You can sink down and pretend you're back in your pool, only the water is hot and bubbly.
Make it an Indigo day. Even if curling up with a good book isn't your thing, don't worry, this Chapters has everything from cozy throws to tableware to bathrobes that will make you never want to leave your house again.
Head to the Pool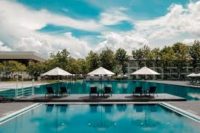 If you really just can't stand winter and can't get over the whole swimming thing, forget local winter activities and use a snow day to plan your next beach vacation. There are so many incredible destinations, from the old Caribbean standbys to hot emerging locales like Costa Rica, Colombia, and Peru. Be sure to choose a hotel with at least one outdoor pool so you can close your eyes and pretend you're home.