Why Use a Robotic Cleaner? Saving you Time and Money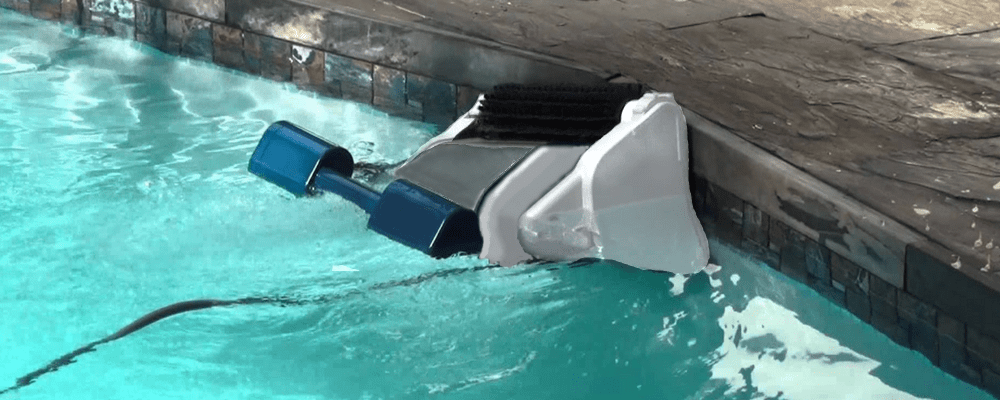 We're coming to that time of year again, everyone is anxiously awaiting the first dive of the season into their pool.
If the thought of vacuuming your pool this season seems daunting or leaves you cringing when you think about it, perhaps you should consider a robotic pool cleaner!  Whether you have an inground or an aboveground pool, we have options that will help decide which model is the best fit for your pool!
Inground Options:
Aqua Vac QC
The Aqua Vac QC makes sure virtually every area of your pool gets that much cleaner, and fast!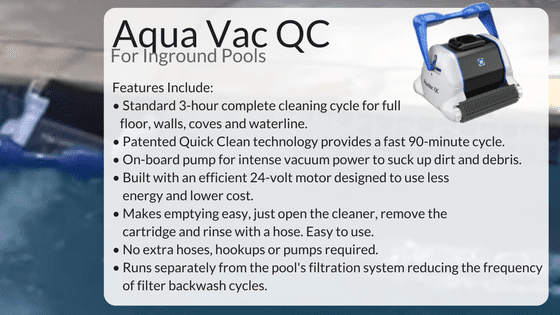 Prowler 920
The Prowler 920 offers high-speed scrubbing which provides the ultimate deep clean for your pool!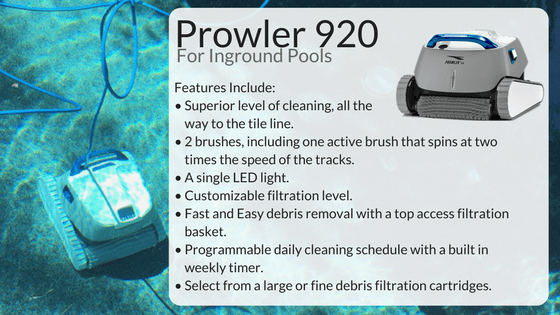 Aboveground Options:
Prowler 910
The Prowler 910 offers efficiency and convenience with its high-speed scrubbing and powerful vacuuming action as it removes tough dirt from your pool's floor.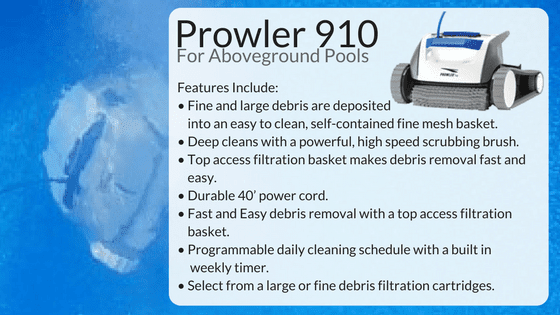 Contact us today to further discuss which model is right for you and your pool size, your aching back and muscles will thank you.