What's new for 2019 at R&R Pools

Welcome to the 2019 Pool Season!  We can't wait to get started.  If you're counting the days, as we are, here is a little something for you to read over while we anticipate the warmer weather.
Here are a few of the changes in store for our clients this season!!!
We are saying goodbye to our water testing loyalty program
It is with regret that we announce the end of our water testing loyalty program.  We do encourage you to visit us once per month throughout the season for free water testing to ensure your pool is kept healthy for your family as well as for the longevity of the pool liner and equipment.
The Tru-Blue Program by BioGuard has also seen some changes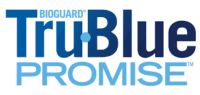 This season their program will only cover Algae issues (They have removed the cloudy portion; however, consumers are no longer required to purchase Optimizer Plus or Pool Complete at the beginning of the season. So, if you have leftovers of these products, you can replenish when you run low instead of with your first purchase of the season.)
You are still required to purchase the sanitizer, algaecide and shock at the beginning of the season to be enrolled into the program.  (complete listing is available in store).
Enrolling is easy, upon purchasing the required products (purchases must be made between Jan 1st and July 31st), our staff will enroll you directly, all we need is your e-mail address.  (You will not have a card to carry or a membership number to remember!)  When you purchase these products, you will receive a mail in rebate for $20.00 which you can mail in or go on-line for redemption.  (Redeem offer between Jan 1st and October 31st)
New Services Available
Our service teams are happy to provide you with new services to help keep you in your pool instead of working on it!  Check out these new offers:
Auto Chemical Delivery:
Never Run out of your favorite products again.  Sign up for our Auto Delivery program, and you'll get your favourite products delivered right to your door on a schedule you choose. It's as easy as 1-2-3: Just tell us what products you want Auto Delivered, decide on the shipping schedule, and your first order will arrive in a few days (or whatever you wish as a starting date)!  No risk, no fees, cancel anytime.  Our team will also take a water sample while they are there, providing you with an analysis direct to your email.
On-Site Monthly Water Testing:
This unique service takes care of the monthly balancing routine. We will test your water and balance it using our BioGuard Water treatment products ensuring it is ready for you.  All you need to be concerned with is your weekly regiment knowing the underlying balance has been completed.
This is a partial hands-off service. Weekly testing and addition of pH, sanitizer, oxidizer and algaecide still required. Chemicals extra.
Need a service call?  Complete a quick questionnaire online and have one of our team members, best suited to assist your needs, set up an appointment with our service team for you.
We still have all our other services still available as well – weekly cleanings, pool inspections, repairs, filter cleaning, etc – be sure to check them out on line at https://www.rrpools.ca/services/
Need an appointment in store?  You can now book online.  Whether you want to meet with Kara regarding your In-Ground pool decisions such as liners and colors etc.… or you want to meet with Stephanie for your chemical training lesson, you can go online and see their availability and set up your appointment that quickly!
Retail Store Changes
We are very excited by the changes you will notice in store!  We worked hard this winter to bring a whole new look to our retail facility.  It's a look you will have to come in and see for yourself, it is gorgeous, and we don't think we missed a thing!
Besides the physical appearance, our store has a few other changes.  We have added a wellness section for those who are aiming to be healthier this year.  Our toy department has been upgraded to "retro" toys, keeping the old classics alive.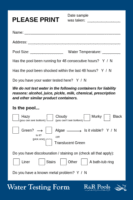 For those days you come in to our store to find the line ups are long, you will find a wait list system.  With this system, you will answer a couple questions pertaining to your visit.  This will help us to analyze the requirements you need and help to become more efficient in making sure the correct personnel are ready to help you.  So, grab a coffee or browse around in the store and we will text you when we are ready to serve you.
You will also notice some water testing forms to be completed for your water sample around the retail store.  Whether you are waiting for the sample to be tested or dropping it off, these cards will provide our staff with the most accurate information regarding the condition of your pool water, allowing us to make the best recommendations for your pool.
Want to know about new products?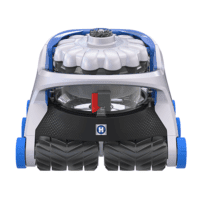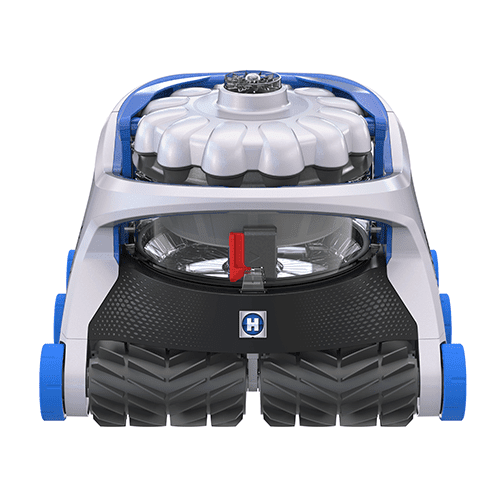 We have a new robotic vacuum this season for inground pools.  The AquaVac 600 has 18 hydro- cyclones which form a swirling spiral of suction, creating more than enough strength to pick up even the most troublesome dirt and debris.
Features:
• HexaDrive adaptive traction which expertly climbs and thoroughly scrubs.
• Spintech filter less technology.
•Touch Free debris canister which can get rid of a mess with the simple press of a button. Advanced light display options.

We have always had the Variable Speed Pumps available, but this year – did you know that having an Energy Star Variable Speed Pump installed by a PHTCC member can get you $200.00 in savings from Efficiency NS?  That's right have a certified PHTCC (Pool and Hot Tub Council of Canada) member install your new VS Pump and instantly receive a $200.00 rebate!  Select models and conditions apply, see instore for details.
Well that's all the updates we have for now, be sure to pop in and check out our new modern look and go online and try our new appt programs!  Now bring on the sun, we are ready to help you enjoy your summer!