What You Need to Know About Swimming Pool Fences

Finally, we can enjoy the pool after a very rainy spring! When you opened your pool this season, did you remember to do a safety check of your yard? How are your pool fence and gate?
Whether you have owned a pool for years, or are first time pool owners, it is your responsibility to ensure that your pool enclosure is keeping your pool safe when you are not around.
Know your Regions Regulations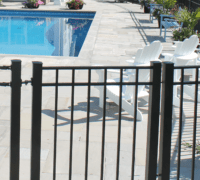 Different municipalities have different requirements concerning the must haves of your pool fences and gates, be sure to check your local by-laws. You may also want to check with your insurance company to ensure their requirements match those of your by-laws.
In the HRM, the by-law states that the fence must be 5' in height and no openings between rails greater than 4 inches. The fence can not allow climbing, although chain link and privacy lattice does meet requirements. You are also required to have self-closing, self-latching gates at all openings into the pool area. Again, these are only some of the requirements for the HRM by-law, be sure you check their site or that for your local regulations.
To read more on the HRM requirements, please visit this link
https://www.rrpools.ca/resources/permits/
Take Care of Your Pool Fence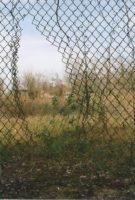 Inspect your pool fence for cracks, holes, or any deterioration that may allow someone to climb or crawl through the fence. You should put this process in place twice per season – pool opening and pool closing.
Getting into this habit means your pool fence will always be there protecting your pool from uninvited persons looking to cool off when you're not home.
Additional Protection
Although a fence is required by the government, you can also further protect your property and pool by installing alarms. Alarms are available for your gates as well as the pool, alerting you when someone enters the property or the pool without your permission. For additional information on these products, please email us at info@rrpools.ca