We are going on vacation… what do we do with the swimming pool? 4 easy steps!
It's time for a vacation, but before you go…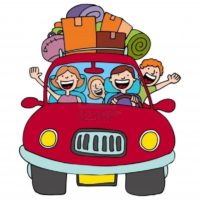 We have all done it. Went and left the pool to its own devices while the family enjoys their two week camping trip. And every time we say to ourselves, never again, next time I will ask the pool store, I will not come back to a messy green pool after enjoying two weeks off under the stars.
Well that never has to happen again. I am going to go over a few basic must and must nots and the next time you come home from that vacation, you can jump right back into the pool and give yourself one extra day before you head back to the hustle and bustle of a work week.
You just need to remember to do these 4 extra things before you leave. That's it.
Pre Vacation Checklist
The goal is to keep the pool chlorinated, the water level right and the pool temperature down. These steps prevent the pump from burning out and the pool from becoming messy and or green.
Start by doing the following:
Take the solar blanket off the pool
Turn the heater off
Fill up and turn up chlorinator/ or skimmer basket with chlorine
Shock heavily right before leaving and add some algaecide
Notes:
You want to remove socks, disconnect timers, or anything that could impede water flow. As usual the pool should be on 24/7.
Make sure you leave the pool clean and clear of debris. You can't come home to a clean pool if you left it messy in the first place.
Check your water level and consider putting it up a bit to offset evaporation.
Consider enrolling in our Green Free Guarantee too. Optimizer plus will make sure no matter how hot it is you won't come back to a green pool. Gotta Love the Opti!
If your pool skimmer is prone to filling up quickly and you have an inground pool consider switching your suction to main drain for the duration of your vacation.
That's it. Super simple. If you do all this the pool should be looking pretty fabulous upon your return. Ready for that post vacation dip.
Post Vacation Checklist
Let's just reverse the above order:
Do a quick water test- adjust ph if needed
Shock the pool (if you don't plan on using it today)
Turn heater back on
Refill and turn up chlorinator/ or skimmer basket with chlorine
Put the socks back on, timers, or anything that you may have turned off or removed because you were not going to be able to watch it.
Put on the solar blanket (if you didn't shock)
All this work is if you cannot rope your neighbour into looking after the pool while you are out of town. It's just that simple. If this all seems too much for you the R&R Team does offer weekly or biweekly vacation services.
Have a great vacation!