Variable Speed Pumps: What speed and when?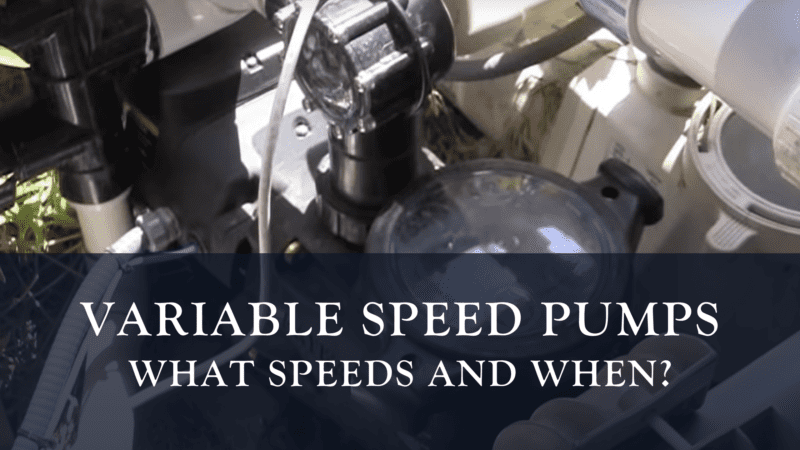 A Variable Speed Pump is the most energy efficient swimming pool pump available and provides a huge energy savings and quiet performance.  They allow you to control the speed of the pump to suit your pool's needs. 
So what speed is best, and when should you consider changing the speed of your pump?
There are many variables that can dictate the correct speed for your pool. It would be best to speak to your pool professional for guidance as they know your pool set up.  They will consider the plumbing size, the placement of the equipment, as well as what equipment is hooked up to your system. All of these are factors in the best speeds for your swimming pool circulation and filtration. 
Tip: When you are starting out, if your heat pump or salt chlorinator is stating "low flow" you will need to turn the rpms up until they no longer show the error message. 
When to use different speeds:
Low – Use the low speed for your everyday circulation of the pool water. When the pool is perfectly balanced, and the water is clean and clear.
Medium – Switch to medium speed if you are backwashing or vacuuming the pool.
High – Use high speed if you are having clarity issues, such as hazy or cloudy water.