The R&R Team Favorites
The Artisan Handrail – Loved by Kelly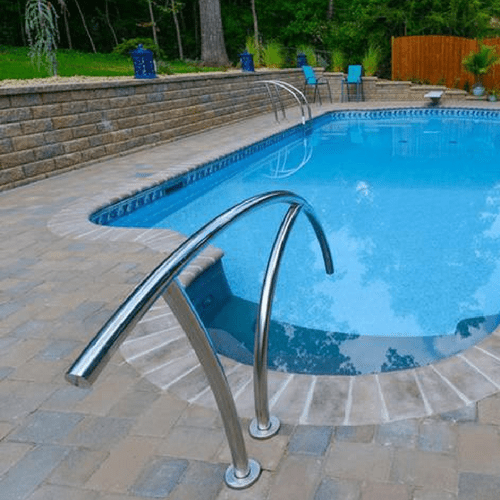 Kelly loves the elegant look of the Artisan Handrail (or Stair Rail).  It makes the perfect choice for any inground pool.  The Artisan Handrail is easily able to retrofit into an existing handrail location to add a stylish sophistication to your backyard haven. 
Safety Cover – Loved by George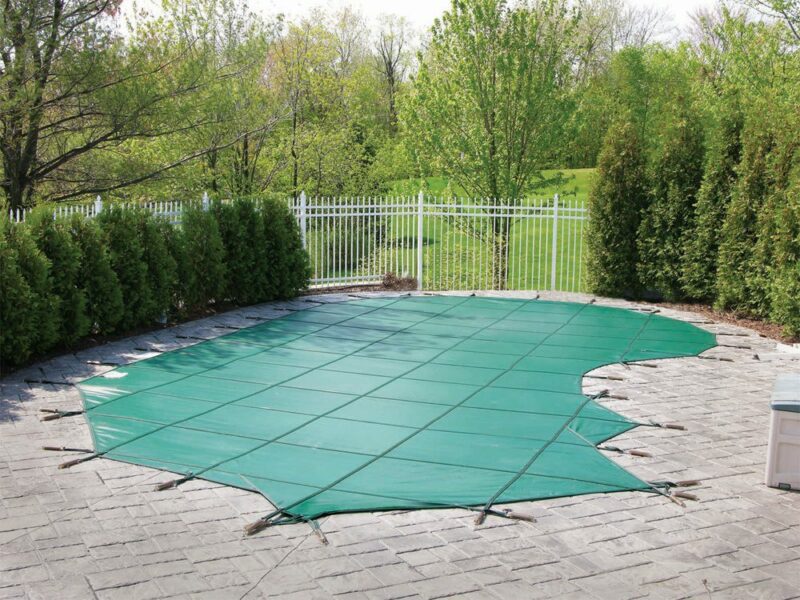 Although 2021 was George's beginning season with us, he has already found his appreciation with the safety cover, and he's not wrong!  We have loved this cover for inground pool closings for years and it is standard on all our new pool installs.
The safety cover is the most reliable way to prevent loved ones from getting into the pool unnoticed.  Besides protecting your family, a safety cover will keep out debris and block sunlight, saving you money on pool chemicals so you can open cleaner in the spring.  Custom-built to fit your pool a safety cover is an investment that will help give you peace of mind.
DE Filters – Loved by Ryan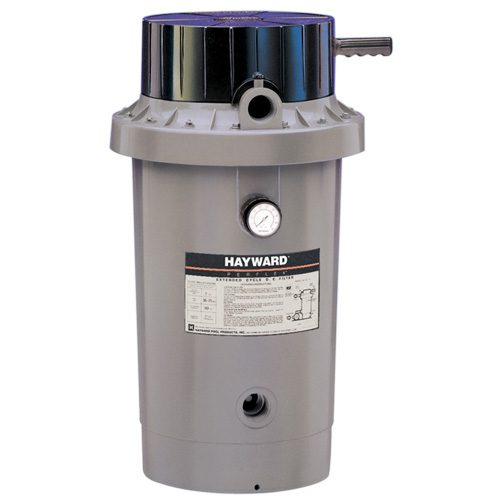 Ryan's must-have pool equipment is the DE Filter (Diatomaceous Earth). A DE Filter can remove debris as small as 1 – 6 microns vs the 20 – 40 microns a sand filter offers, making your pool crystal clear and sparkling.
A DE Filter uses diatomaceous earth to filter the debris from the pool, like a sand filter, you will need to backwash the filter as the pressure gauge rises 8 – 10 psi above its normal number. After backwashing you add DE and recharge the inner grid.
Titan Heat Pump – Loved by Kara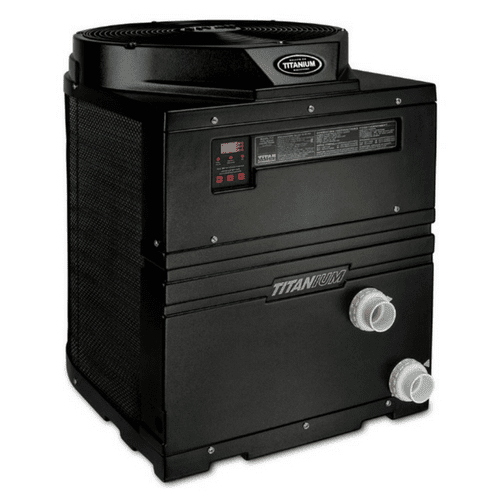 Some people like the refreshing feeling cool water can provide at the end of the day, especially if they have been working in the heat, however, Kara prefers a warmer pool at about 84 degrees. To achieve this temperature, she loves the Titan Heat Pump.
A Titan heat pump allows you to begin swimming earlier in the season and enjoying the pool for some time in the fall while having the temperature a little warmer all throughout the season. Manufactured in Canada, Titan understands our climate and was designed with energy saving performance and quiet operation!
It seems as if our team members appreciate a good Robotic Vacuum, and the variations between them stands out to team members in distinct ways.
Aquavac 600 Robotic Vacuum – Loved by Stephanie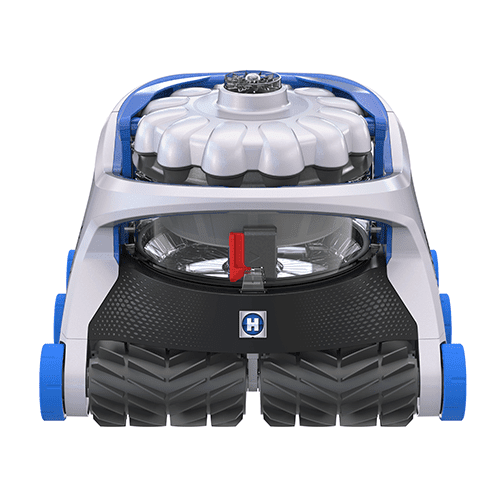 Stephanie has picked the AquaVac 600 Robotic Vacuum as one of her favorites. The SpinTech filterless technology helps to maintain full suction power, setting this robot apart from the rest. The touchfree canister is unique to this robotic vacuum and is designed for effortless cleanup. Just hit that quick release button and you are ready to enjoy the rest of your day in the pool!
Polaris VRXIQ Robotic Vacuum – Loved by John-Eric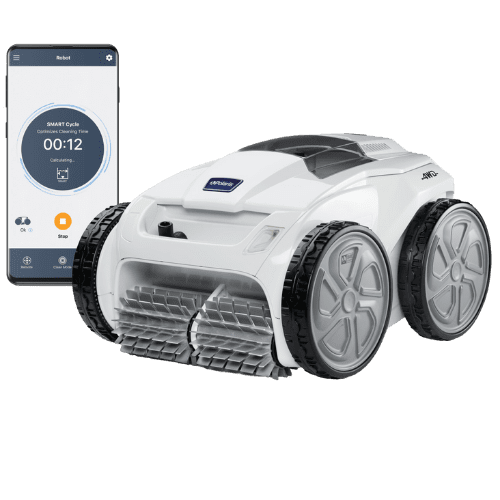 This vacuum was chosen by John-Eric because of its technology, allowing the user to drive the robot (if they choose to) around the pool with their cell phone to ensure it is picking up the debris from any area of the pool that may need a little TLC.  It also calculates the optimal cleaning time based on your pools shape, size, and surface.
Variable Speed Pump – Loved by Derek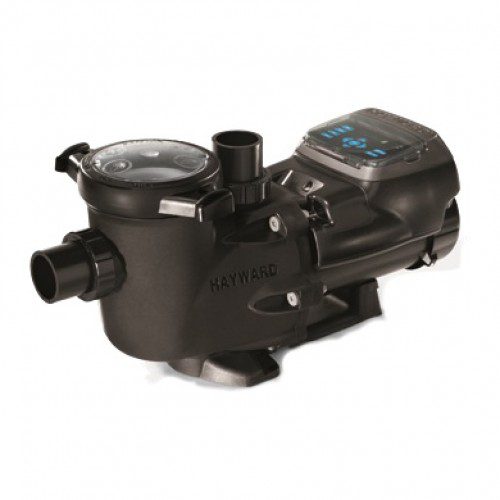 Variable speed pumps are standard for all R&R Pools new installations and are highly recommended for those looking to invest in a new pool pump.
With their energy cost savings vs single speed pumps, they pay for themselves in a matter of 1.5 – 2 years. Being fully programmable and having a quiet operation make these pumps a truly great asset.
Run the pump at low speed during normal day to day operation. When vacuuming the pool adjust the speed up to a medium speed. If you experience issues such as cloudy water, run the pump at high speed to provide a faster circulation of water through the filtration system.
And as a bonus, Efficiency Nova Scotia has been offering a $200.00 instant rebate to any of our clients who purchase a VSP and have us install it for them!
Pool Ledges and Pool Toys! – Loved by Fallon
When she is not hanging out with her Nanny or Poppie, Fallon can be found on her pool ledge playing with her pool toys. What little girl wouldn't love the splishing and splashing of the water as she throws her dive sticks and turtle eggs into the pool for her dad to find? Fallon has given these retro pool toys, and her favorite pool ledge, a huge thumbs up!