The benefits of using water enhancers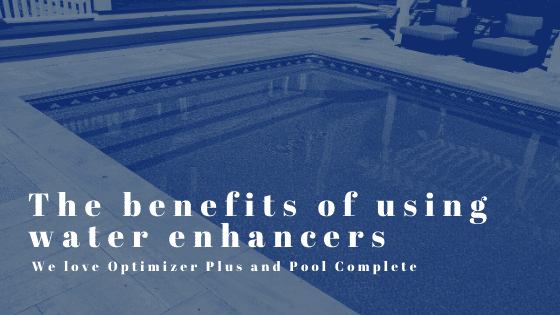 If you have ever had your water tested at our location, you would have been provided a recommendation on both of the following water enhancers. Here is a break down of their benefits:
Optimizer Plus

Optimizer Plus is a great enhancer for your pool. Typically it is added in the spring and it will usually last your the full season (depending on other factors such as the weather, you may require a small top up throughout the season).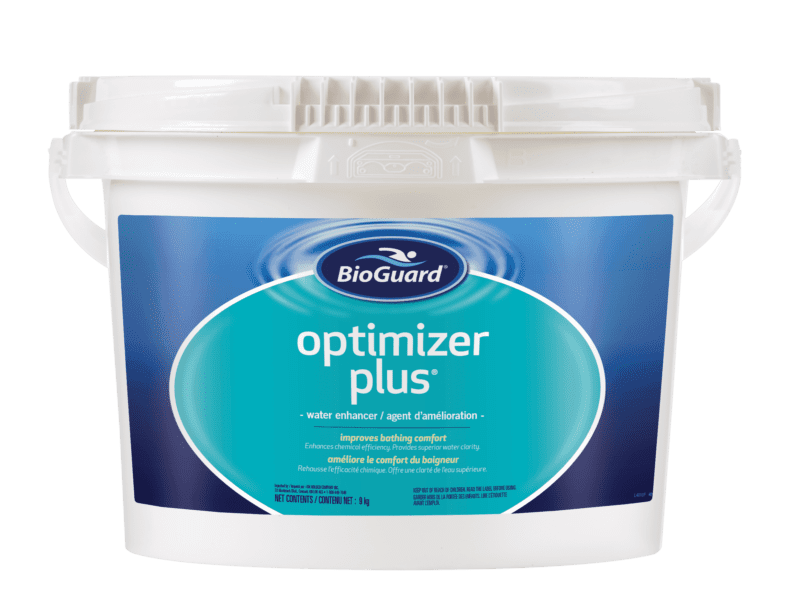 Optimizer Plus will soften the water, feeling incredible on the swimmer's skin. It will enhance the water clarity and increase the effectiveness of your chemicals. On top of that, it is also an algaestat, which means it will stop or prevent the growth and multiplying of algae.

Pool Complete
Pool Complete is a fairly new product, which was introduced to our clients a few years back. It is a 3-in-1 formula which is added on a weekly basis and is very easy to add to your weekly routine. BioGuard introduced Pool Complete with the tagline, "See your pool in high def!" and our clients do.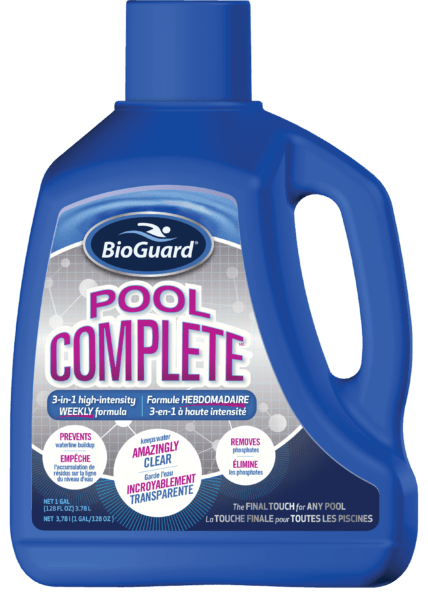 Pool Complete helps to prevent cloudy water, prevents water line buildup and removes phosphates (food for algae) from the water. It adds that extra sparkle that makes the pool gleam when the sun hits it. When they first introduced Pool Complete to us, the BioGuard included a coin and encouraged customers to toss the coin into the deep end of the pool. They made a promise that if the consumer could not tell which side of the coin faced up, they would refund the cost of the product. That season, everyone was able to clearly see the which side of coin.

Both Optimizer Plus and Pool Complete are highly praised by customers who have tried them, which gives us the confidence to keep recommending them. If you would like more information on either of these products, stop in and speak to our knowledgeable staff.