Summer has hit at R&R Pools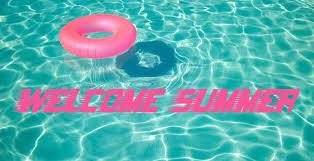 Hello summer, where have you been? It feels like we have waited forever for you to show up. Now you are finally here and we at R&R Pools are ready!
Have you been in yet this year? Did you like how the store is looking? How is your pool doing do far? Did you get in for your May and June water tests done and get your water card stamped?
So now the pools are looking great and the warm weather is here, now it's time to check all your pool toys. Have you inflated everything to check if there are any leaks? Is it time for new supplies? Just like the pool equipment, everything ages with time and chlorine and sun.
We have a lot of new toys and accessories for all ages in stock this year. a must see if you haven't already!! We have even brought in a few ideas for outside the pool, keeping the kids happy when you are just too busy for pool time.
If you have been following our blogs, then you know we carry stuff for the four legged family members as well. Toys and life jackets.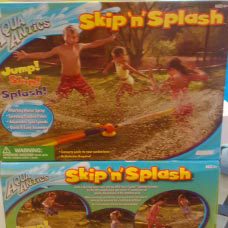 Is it time to relax at the poolside? Have you seen some of our pool lounger chairs? We have chairs in this year that can be used in the pool, or on the deck, adding comfort to where ever you may want to relax. Do you prefer to float away with your favorite beverage while reading a book? Most of our loungers come with two cup holders!
I bet you all have a few pool parties planned now that the weather is finally cooperating. Have you picked up your new glassware yet? Strahl glassware is the best line we have seen so far for your poolside. You will never have to worry about the butter fingers walking around with a glass or bottle again. Making every party more enjoyable for any home owner.
So before all your parties start, make sure you get a chance to drop in the store and visit the staff. Have your pool water balanced safely for your guests, and, make sure you pick up your shock or your angry egg for after the party. We all know how cloudy a pool can get after one good party. Don't forget your clarifying tabs! Your guest will be asking what your secret is to get those diamonds in the pool. My last p[arty suggestion is to ensure you have your pool rules posted clearly so that everyone can see them, make sure you address these rules with your guests. If you need a new sign, please drop in the store today, we will be happy to help you pick the sign that best suits your needs.
Till then, happy swimming, and be safe!