Spa Must Haves

Imagine coming home from a tough day at the office, or after your workout at the gym; Your stress level is maxed, your sore and tired muscles are screaming in pain.  And then you step into your spa and just let everything slip away while you take a relaxing soak.
Whether you use your hot tub for stress relief, aching muscles, or just to relax and enjoy quality time with loved ones, we have compiled a list of must have accessories that can make your hot tub experience more enjoyable and relaxing.
Cover Lifter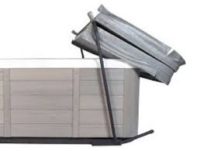 Besides the benefit of making it easier to open your spa when your muscles are already aching, a cover lifter provides an area for the cover to rest while the hot tub is in use.  Placing the hot tub on the ground can decrease the life of the cover and cause small tears where water can get in and saturate the insulation causing the cover to become increasingly heavy.  Only folding the cover back part way can cause a safety issue should someone slip under the covered area.
Spa Step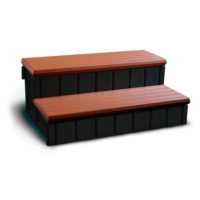 Having a step outside the spa is beneficial for everyone.  The entry area can become wet with water and cause slip hazards.  By placing a simple step with non-slip stairs provides a safe entry and exit for people of all heights and ages.
Towel Rack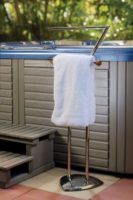 The hot tub water feels warm and relaxing against your skin on a cold winter evening but give thought to when you want to get out of the tub.  Having an area dedicated for towels and robes close to the spa can prevent slipping on wet surfaces as you can dry off quickly.  It also keeps those items off the cold (and sometimes snowy) ground.
Test Strips and Chemicals
Always have your test strips and replenishing chemicals on hand so you can easily check the spa for any imbalances in the chemistry.  There is nothing worse than inviting friends over for a soak to discover that the spa requires some simple maintenance or is full of unwanted bubbles.  Be sure to follow the manufacturers directions on wait times before going back into the spa after treating the water.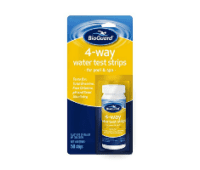 Oil Remover
You'll want to have an oil remover in the spa and an extra one on hand.  This must have absorbs the o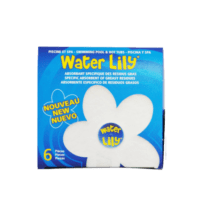 ils, moisturizers, lotions and soap we leave in the water during a soak that can cause issues such as water scum lines.
Spa Scents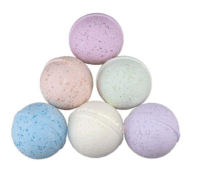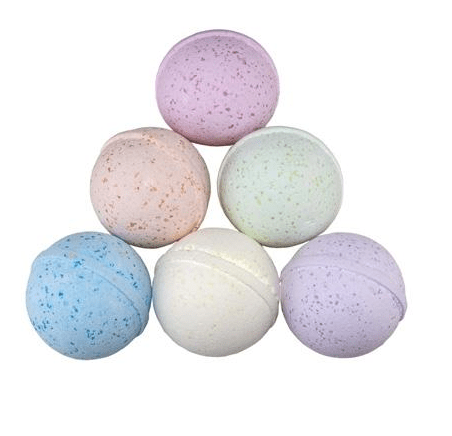 Have a few of your favorite scents or spa bombs on hand for any occasion when you think aromatherapy may be in order.  Aromatherapy provides so many benefits during your soak and can even bring back memories we thought we had forgotten.  Try mixing a couple of your favorite scents to make your own unforgettable aroma.
There are so many other great accessories to enhance your soak – from lights to scents, from spa bars to waterproof cards.  Stop in and browse our selection today!