R&R Pools is open and ready to help
Dear R&R Family,
For those who have been affected, we hope you and your family are safe and well, as you are hopefully preparing to return home after the devastating Tantallon/Hammonds Plains wildfire. Our hearts go out to you and your families during this challenging time. We want to offer our deepest compassion and support to all of you who have lost your homes. We are truly sorry for your loss.
The impact of these types of disasters can be overwhelming, and we understand the emotional and physical toll they can take. We are here for you as a swimming pool service provider and as a caring and understanding friend.
As you settle back into your homes and restore normalcy, we are ready to assist you with any pool cleaning, repairs, and advice needed after the wildfire. Our dedicated team is committed to helping you with your pool however we can.
We understand this transition may bring various emotions, and we encourage you to take the time you need to heal. If there's anything we can do to alleviate your burden, please reach out.
We extend our gratitude to the firefighters, first responders, and volunteers who have and continue to work tirelessly to protect lives and properties. Their selflessness and dedication is remarkable, and we are immensely grateful.
We believe in the strength of community and are here to support you. The R&R team is available to answer your questions and address any concerns you may have about your pool.
We are here to assist you as you recover and rebuild from this wildfire. Together, we can restore normalcy to our lives.
Please find some resources below to help you begin to bring the pool back to its pre-fire glory.
With heartfelt compassion and support,
Kara, Ryan, and the R&R Team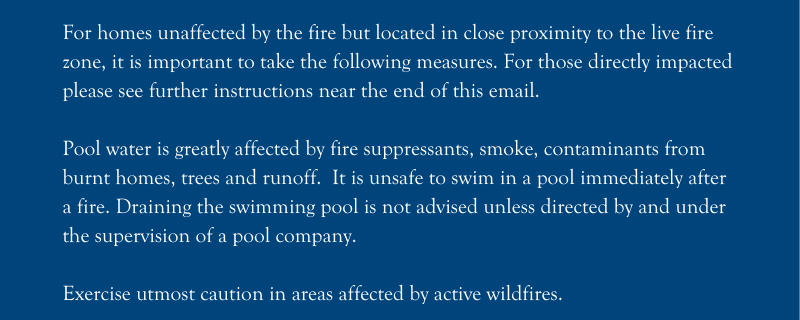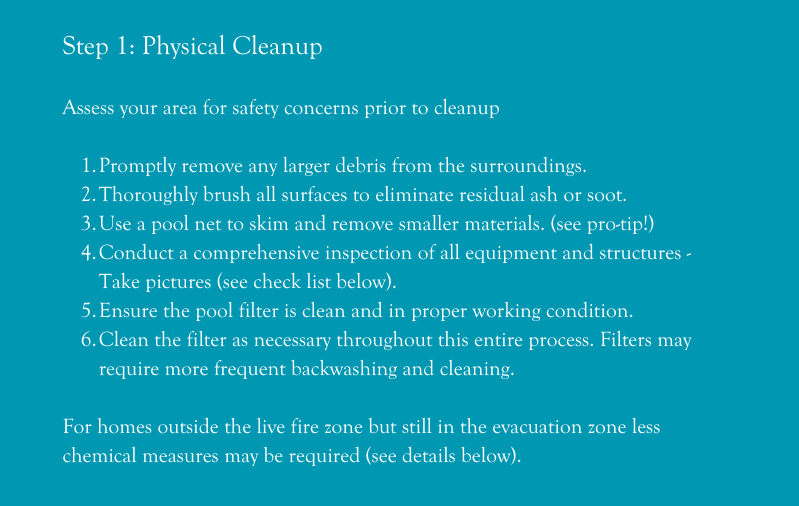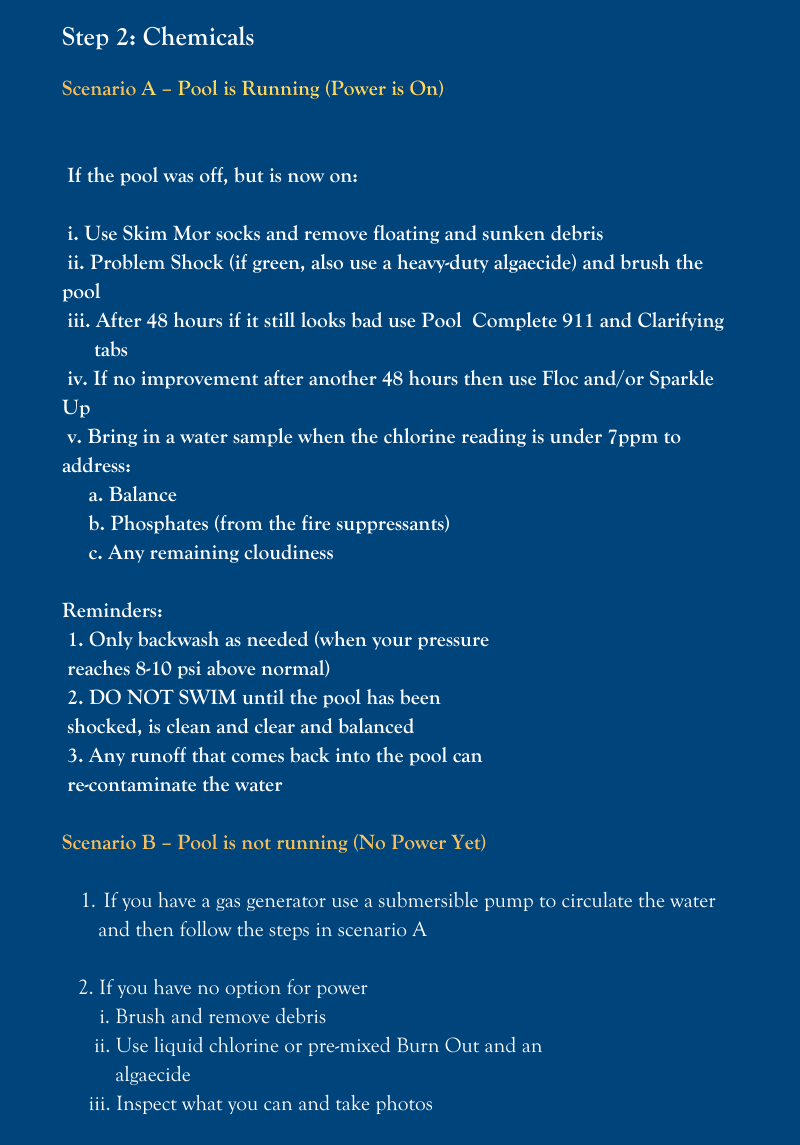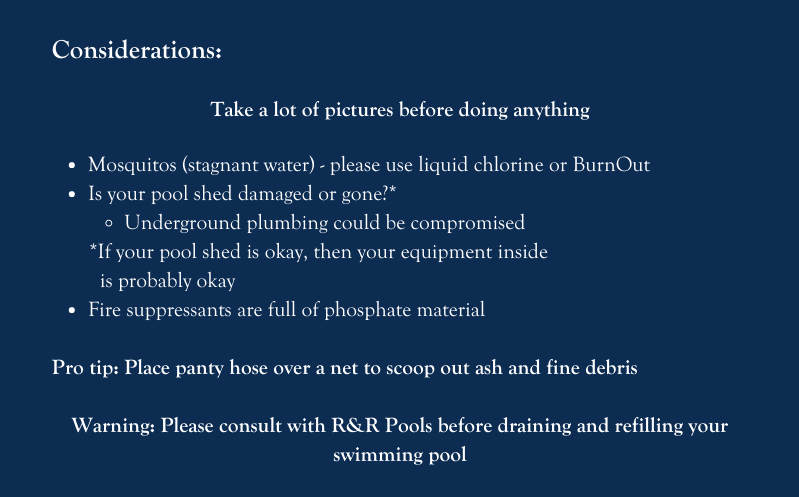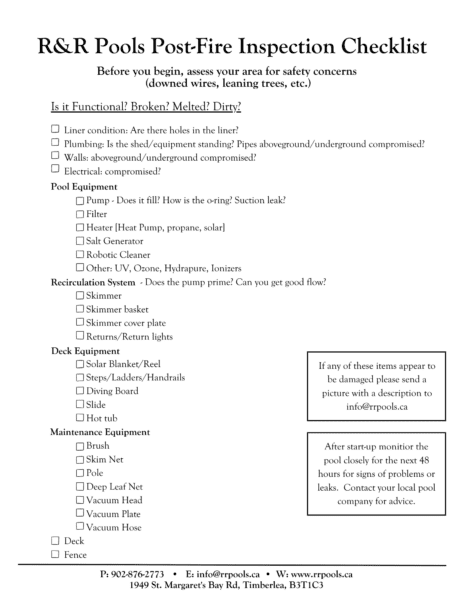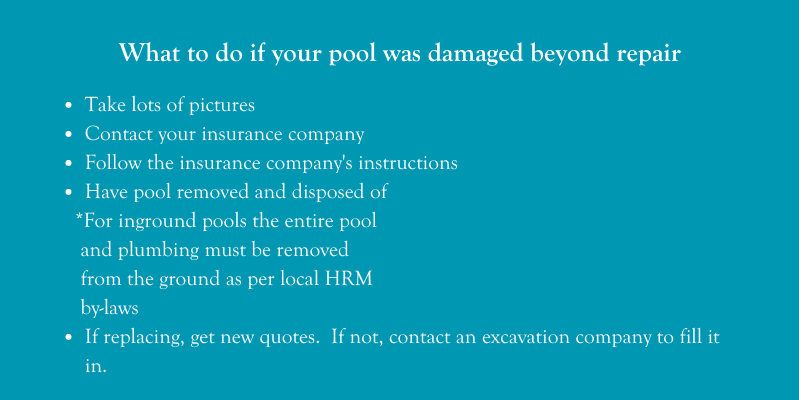 If you lost your pool in the fire and would like to be removed from our system please contact us.