Prowler 920 vs AquaVac 600 – Which do you need?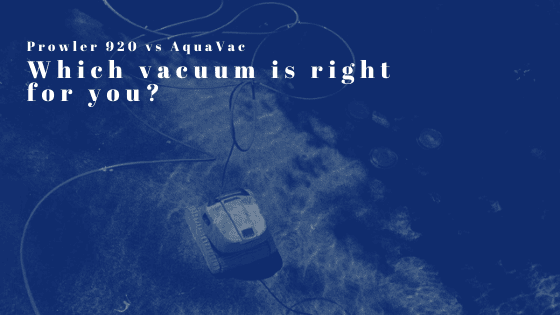 Choosing a robotic cleaner for your inground pool is an investment for your pool and a time and money saver for yourself.  With so many options out there, which is the right one for you?  Below we will show you the comparison of two of our favorite models – the Pentair Prowler 920 and the Hayward AquaVac 600.
Prowler 920 by Pentair
The Prowler 920 offers cleaning, scrubbing and vacuuming to the tile line.  Featuring two brushes, including one active brush that spins at double the speed of the tracks. It has the ability to allow you to customize the filtration level.  Just plug in the Prowler and relax.
Other features of the Prowler 920:
Fast and easy debris removal with top access to the filtration basket
Ability to use a fine or a large debris filter
Programmable daily cleaning schedules with a built in weekly timer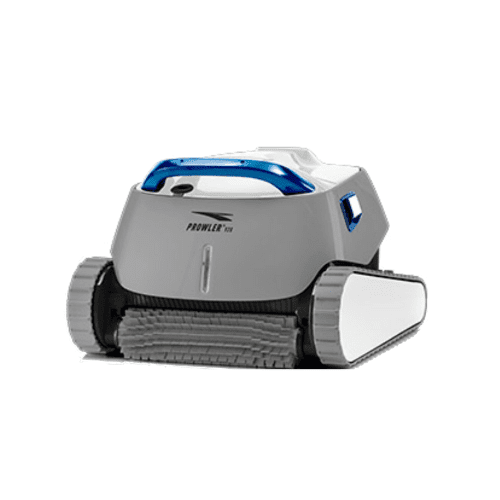 AquaVac 600 by Hayward
The AquaVac 600 features a patented SpinTech filter technology with 18 hydrocyclones allowing it to maintain maximum suction power.  The six variable speed driven rollers offer wall to wall cleaning.
Other features of the AquaVac 600:
Touch free debris canister empties and rinses itself with the press of a quick release button
Operates on a recurring 48 hour cleaning mode
Includes caddy cart
Perfect for those owners who want the latest in smart technology and innovation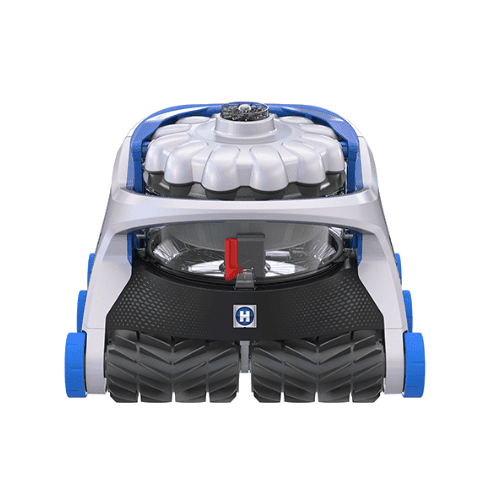 So which pool cleaner is right for your pool?  At R&R Pools, we base our recommendation on the size and shape of your pool, as well as the surrounding area of your yard such as trees and leaves.  Contact our knowledgeable staff to help you choose the right fit for your pool.