Problem of the Month: Water Scum Line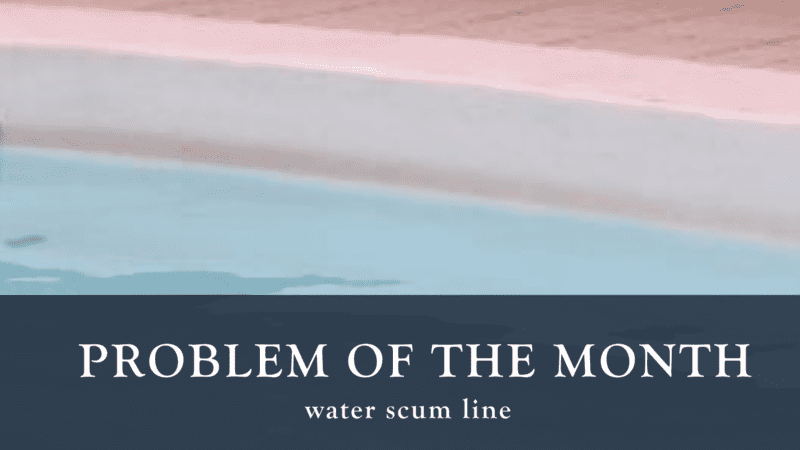 What is it?
A coating on the wall of the pool along the waterline which feels greasy. Most of the time it is due to oils, lotions and other organic contaminants that enter the water via swimmers, causing a greasy build-up. By not attending to this problem, you may see some staining along the water line of the vinyl liner.
Prevention:
Brushing the pool wall is often overlooked by pool owners as the process can be time consuming. But to prevent a water scum line or possible staining it should be a part of your regular maintenance routine. The best prevention to avoid this issue is to brush your pool walls at least once a week and use a product, such as BioGuard's Pool Complete or Natural Result, with your weekly maintenance. An automatic pool cleaner can also help with the scum line if you invest in one that will clean up to the water line of the pool.
Problem Solver:
Use a brush and Off the Wall® to quickly clean surfaces near the waterline.
Add Pool Tonic™ to remove contaminants such as oils, lotions, and grease.
Using Pool Complete or Natural Result on a weekly basis will aid in removing the contaminants weekly so you may not require brushing as often.
Product Details:
Off the Wall – Rids pool surfaces and equipment of greases and oils, non-abrasive formula.  Effective on vinyl, tile, and concrete surfaces as well as pool equipment.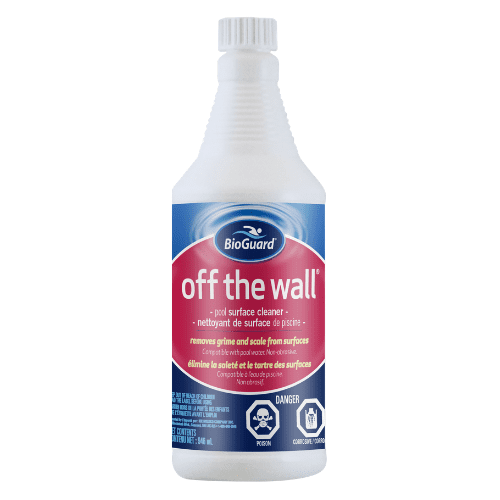 Pool Tonic – Eliminates cloudy, hazy, or dull water while removing phosphates and other common contaminants.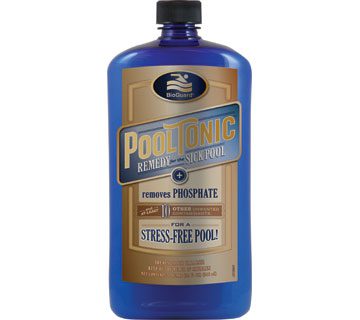 Pool Complete – 3 in 1 formula adds the final touch to any pool program, keeping your pool amazingly clear, preventing build-up around the pool water line, and continuously removing phosphates.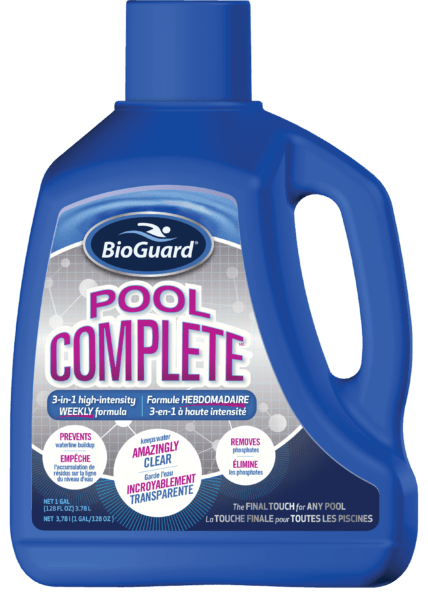 Natural Result – Natural Enzyme product that controls odour and waterline build-up, improving your filtration and aiding in keeping your pool cleaner, longer.