Problem of the Month: Pollen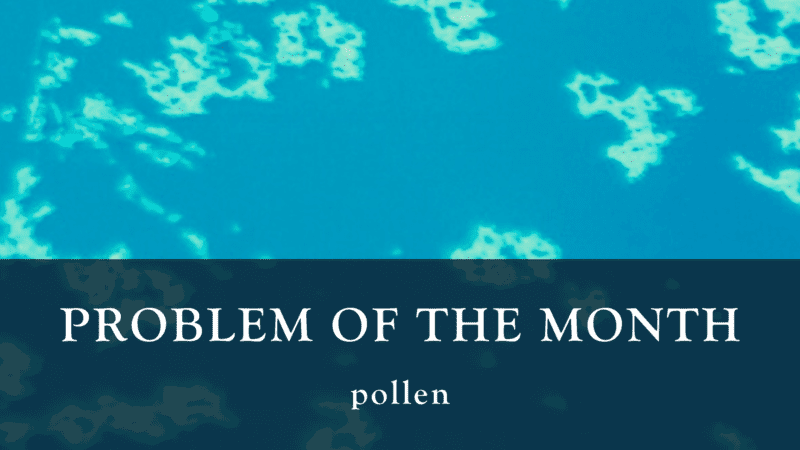 What is it?
Pollen is a powdery substance that is given off by plants, grass, weeds, and trees to fertilize other plants. Pollen can be spread by insects and by the wind, landing on any surface that finds itself in its path. Although it can be naked to the eye, it will typically leave a dusting of yellow on the surfaces it touches.
Prevention:
The best prevention to beat pollen is to use Skim'Mor socks in your skimmer to catch the pollen as it goes through your filtration system. Using their mycelx material it traps oils, cosmetics, lotions, pollen, and fine debris that the filtration system may miss. These can dull the look of your pool water and can cause waterline build-up. Empty and rinse your sock on a regular basis (depending on the amount of debris and pollen it is catching, you may want to check the sock on a frequent basis, several times per day) The Skim'mor sock may be rinsed and reused for up to 2 weeks.
Problem Solver:
If you have a cloudy / hazy pool due to pollen you will want to use a product that works well on pollen such as Natural Chemistry's Pool First Aid. Pair this with the Skim'mor sock by BioGuard and watch your pool begin to sparkle again.
Product Details:
Skim'Mor Socks – One of the most popular "must have items" each season the Skim'Mor socks are made using mycelx material, which helps to trap oils, pollen, lotions, and fine debris.  Rinse and reuse the sock for up to 2 weeks.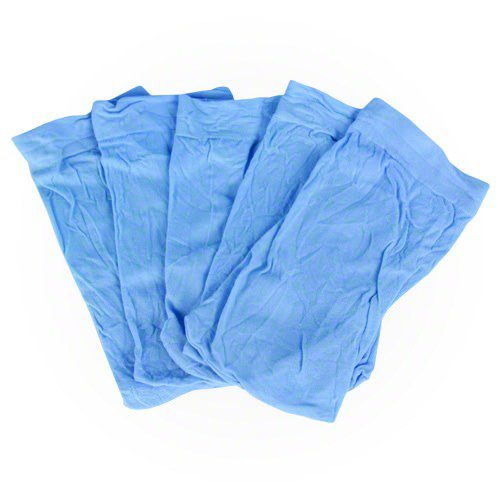 Pool First Aid – Cleans pools of dead algae, pollen, oils, and other forms of non-living organic water contamination.  Pool First Aid should be used when Chlorine levels are under 5ppm, do not shock your pool for 48 hours after dosing with Pool First Aid.