Online and DIY Buyer Beware- The big 3 make warranty changes
Online and DIY Buyer Beware- The Pentair, Hayward and Zodiac make changes to their warranty policies.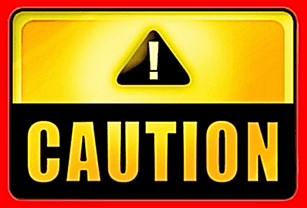 Last year was an interesting year in the land of pool equipment warranties. Hayward Pool Products, Pentair Aquatic Systems, and Zodiac Pool Systems reviewed their warranty programs this past year with a Pro-Trade attitude.
It is an approach to encourage DIY'ers to consider using pool service technicians to have their equipment installed and serviced. Most of the warranty claims on pool equipment such as pumps, filters and heaters are due to poor installation, maintenance and/or usage on the part of the homeowner. The big 3 are trying to ensure they give their equipment the best support in installation and operation.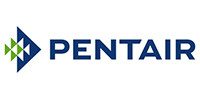 Pentair Aquatic Systems moved its warranty program for pumps, filters and heaters to 60 days unless installed by a swimming pool professional where it increases to a 1-5 year warranty depending on the product. To be eligible for theextended warranty you must submit the warranty card and receipts showing the installation of the product by a professional.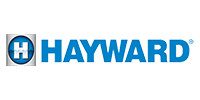 Hayward Pool Products has extended their standard 1 year warranty to 2-3 years for professionally installed products depending on the item. They started this with their variable speed pumps two years ago before expanding the line.

Zodiac Pool Systems also updated their warranty policies to include a provision in their literature stating that the equipment be installed and serviced by a contractor who is licensed and qualified in pool equipment.
This could be considered another word of caution to purchasing items online and not from a brick and mortar store. As pool owners turn to the internet the rise in purchased items that are not compatible with their pool system, unnecessary parts and wrong parts are growing quickly. Many times exchanging or returning items purchased online is not an easy task and pool owners won't bother to do it. That can be money down the drain.
Having a professional diagnose a problem, provide options that are based upon your needs and the system you already own can save money and reduce frustration and even exceed your expectations.
While there are some handy pool owners out there, there are also a significant amount of DIY'ers who just don't know what they are doing and that affects the manufacturers pocketbook as well as the DIY'ers frustration levels. The manufacturers see this and are reacting accordingly. For better or worse, just be aware and make your purchasing decisions accordingly. Read the manuals and warranty information and don't forget to provide the documentation.
Have a great idea or question. Touch base with us at 902.876.2773 or info@rrpools.ca
Everyone deserves a little r&r.
Cheers,  Kara