New Products for 2023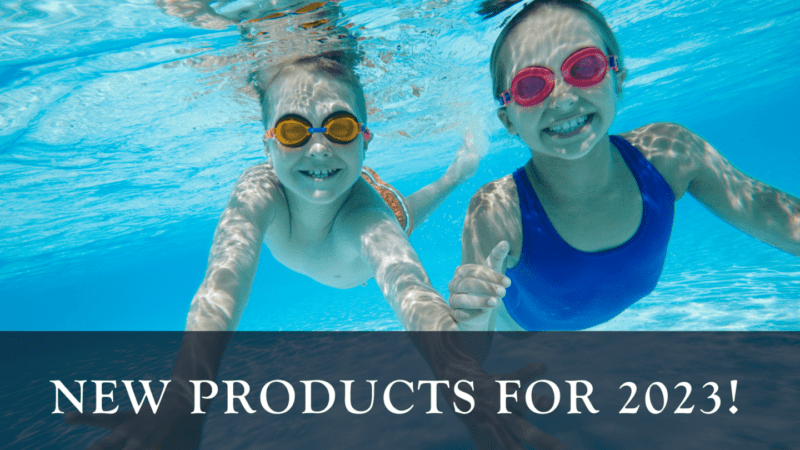 The 2023 pool season is on its way, and we have new products to talk about, as well as some that have been missing from our shelves due to backorders.  Here is what you can expect for our 2023 line up.
From BioGuard is Pool Complete 911! Boasting a dual action clarifier, it will clear your pool up to 2X faster. Whether you are trying to clear the water after spring opening, an algae bloom, pool parties or a severe weather storm, the powerful enzymes and surfactant blend will clear your pool faster than most clarifier products.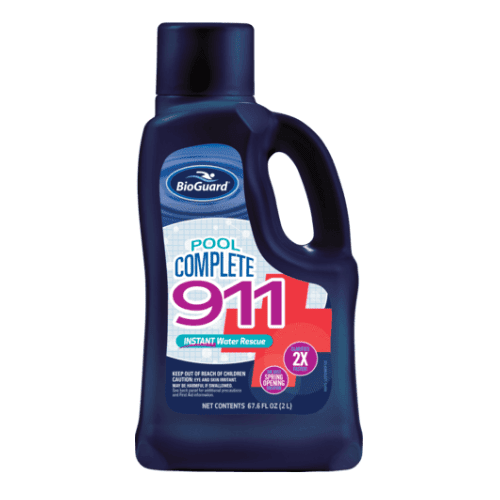 Also new from BioGuard this year is the Pool Complete Weekly. Remember when Pool Complete was launched and the tag line from BioGuard was "See your pool in hi-def"? Well with Pool Complete Weekly they state you can "upgrade your pool to Ultra Hi-Def"! The Pool Complete you have grown to love has upgraded for the ultimate clearing and cleaning product giving you 2X more clarity while keeping your phosphate levels low and preventing unsightly buildup on the pool's waterline.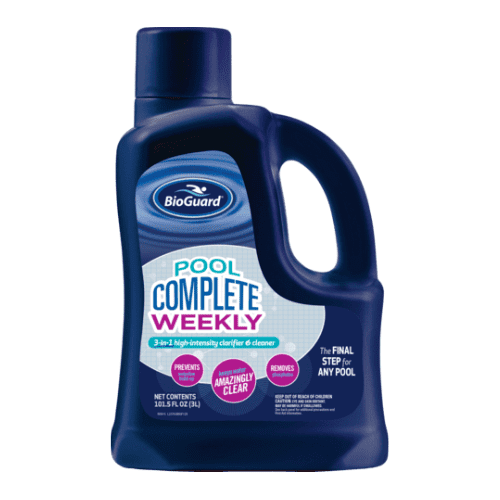 And lastly from BioGuard we have the SilkGuard Complete Sticks. Combining the proprietary technology and slow dissolving benefits from SmartGuard Sticks, with the Silky, Soft water, Equipment protection from corrosion and Scale Inhibition from Silk Stick and combining it with Algae Killing Crystals make this the Complete Stick for sanitizing your pool.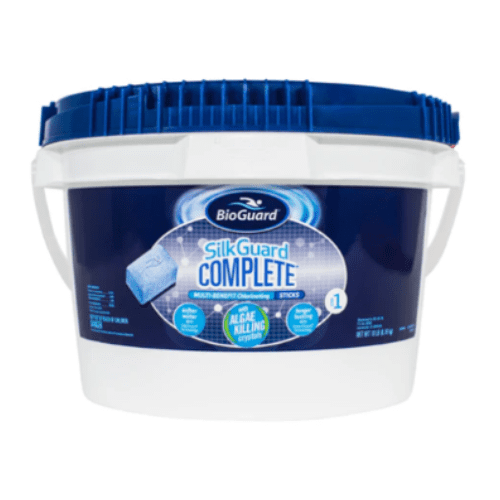 Also, for 2023 we have the Hydrapure AOP system by Hayward. Although we did have this product available last season, the benefits it provides make this worth talking about for our 2nd season!
This system combines UV and Ozone to form Hydroxyl Radicals in its advanced oxidation process. These 3 sanitizers destroy up to 99% of chlorine resistant bacteria and viruses reducing the chlorine required for effective sanitization, creating softer, gentler water. Perfect for new and existing pools.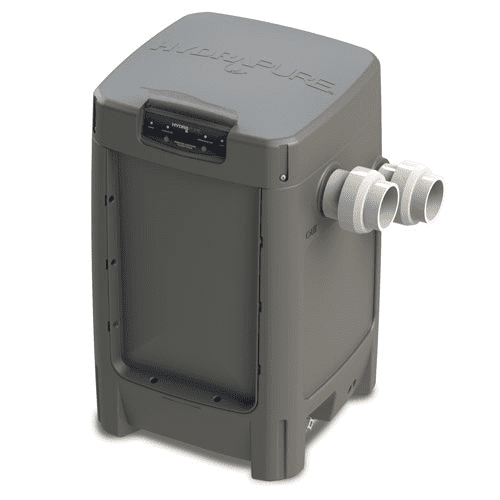 If you have any questions or want more information on any of the noted products, please feel free to email our knowledgeable team members at info@rrpools.ca
Power Chlor and Filter Brite are expected to arrive soon, so everyone who has missed these great products can expect to see them back on our shelves this spring!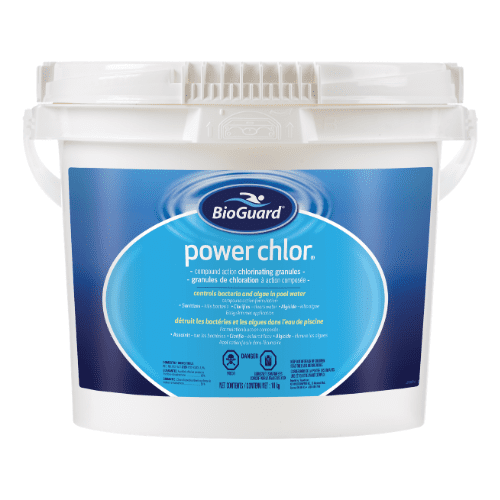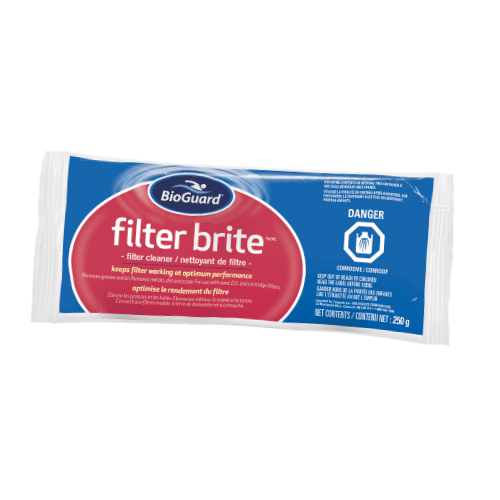 Aqua Hammocks have also been on backorder and are expected to arrive before spring this season, these make a great Mother's Day gift for anyone who is wondering what to give the special lady in your life!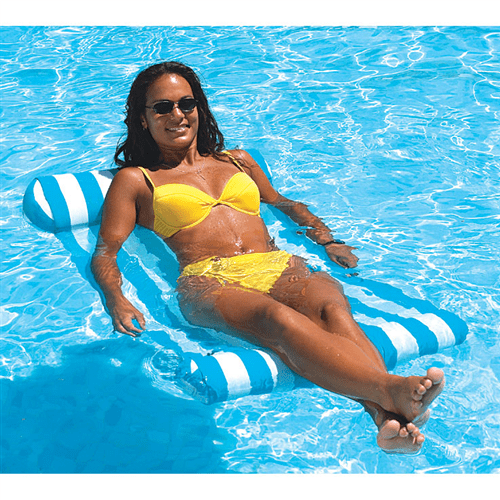 Are there any other products that we were not able to provide during covid-19 that you were wondering about? Or is there a product we have never carried that you are interested in receiving more information about? Drop us a message at info@rrpools.ca.
We look forward to seeing everyone back here in the spring!