New Changes to our Customer Loyalty Water Testing Program

With the generosity of BioGuard Canada, R&R Pools has been proud to present all loyal customers with a free Closing Kit at the end of the season, for those who use our BioGuard products and follow our advice on their water test analysis.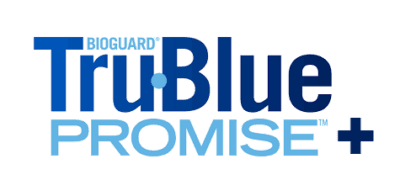 This season we are adding a new requirement to the policy.  You must be enrolled in the BioGuard TruBlue Promise to qualify.
Last season we enrolled over 75% of our customers into this program, and it was a success.  The program, designed by BioGuard, states that a customer must purchase the following at the beginning of the season:
Sanitizer

Shock

Algaecide

Enhancer

(Pool Complete or Optimizer Plus)
Products you will need weekly during season anyway!
Once the purchase is complete our team members will complete your TruBlue Promise form for you and send it in.  BioGuard promises that your pool will be Clear and Algae free all season!   It's as easy as that!
Rules & Regulations for the TruBlue Promise Plus Program:
– Your initial water test must have a circulation time of 48 hours prior to the sample being taken (unless it is a fresh fill); your return jets should be facing downward at a 45-degree angle away from the skimmer to ensure proper circulation of your water.
– The purchase of a sanitizer, shock, algaecide and enhancer is required to become a part of this program, as well as part of the TruBlue Promise from BioGuard.
– 5 water tests are required to be eligible for the closing kit.  One per month from May – September.  The only exception is if you open in June.  In which case you can have 2 water test analysis in June and 1 in each month thereafter.  The June testing dates should be one near the beginning of the month, and the second should follow approx. 2 weeks after the first.
– Tests that have excessively high chlorine are ineligible for the program.  A new test will be required for the month once the chlorine has come down.
-Tests that are not in a proper container (i.e. brought in a juice container) are ineligible and the customer will be required to come back with a proper sample bottle or water bottle for testing within the same month.
– We do require customers to use the BioGuard products noted on the analysis to be eligible for the program.  BioGuard chemicals are specially formulated and may differ from products sold elsewhere.  The testing system is also based on BioGuard's line of chemicals so using the amount shown on the analysis from another brand may not have your pool water as healthy as your family deserves.
– Our service technicians are more than happy to pick up your water sample if they are in your area or if they are working at your site, however consecutive picking up of your water test does make you ineligible for the free closing kit.
***We reserve the right to hold back water analysis results if any such issue occur that we feel may be inaccurate as we do not wish your pool water to be unbalanced.  Our staff is more than happy to go through their reasoning of holding back results with you and help you to fix the issue.  (i.e., high chlorine, juice container used for sample etc…)