Making Strides to End MS
The R&R Walking Team is Walking to end MS!
Making Strides-  Why we're walking to end MS
The R&R Family knows what it is like to be affected by MS. Not only has it affected one of our own but it has touched some of our own customers and friends. This silent disease affects so many, many of whom we are yet to know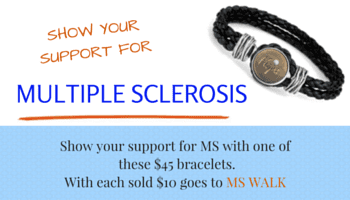 but there is hope.
Canada has the highest rate of MS in the world. Every day three more Canadians are diagnosed with multiple sclerosis, an unpredictable illness that affects vision, balance, memory and mobility. We don't know what causes MS and there is no cure.
Your support means Canadian families who are affected by this disease do not have to face MS alone.
To raise funds I am selling bracelets from Magnolia and Vine to help our fundraising efforts. $10 from every bracelet is begin donated to MS Walk as is all of my proceeds. To see these beauties in person please let me know. If you are interested in purchasing a bracelet and snap please contact me directly.
GREAT FOR:
Mother's Day,  Graduation, Gifts or Spoil Yourself
Pennies add up into dollars, funding research which hopefully in our lifetime, realize a cure. Check out our  MS WALK page here