Investing in a robotic pool cleaner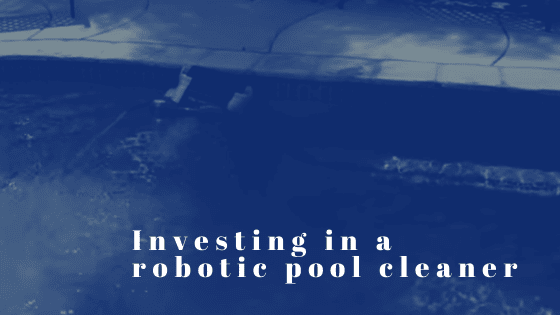 If you have been thinking of taking the plunge and investing in a robotic pool cleaner – this article is for you!
A robotic pool cleaner can help to save you time, money and a backache. As you know your time is valuable and maintaining the pool requires a bit of effort: skimming the top surface of the pool, brushing the pool walls and vacuuming the floor of the pool. Who thought owning a pool could be this much work?
But we want you to enjoy your pool, not spend your weekend working on it. A robotic pool cleaner will clean your pool, up to the water line – scrubbing the floor and walls, all while you sit on the nearest lounge chair with a cold beverage and a relaxing book.
A robotic pool cleaner is independent of your pump and filtration system; therefore, you do not need to worry about extra debris possibly clogging your skimmer and pump baskets, and your filtration system will not have further wear and tear added on. Robotic cleaners have a built-in filter which will trap the debris and can easily be removed and rinsed after use.
You should clean and maintain the robotic pool cleaner after each use. Empty the filter canister and rinse the unit off in case there are chemicals on the unit which can cause damage if it sits too long. Be sure to coil up the hoses and cords and avoid kinking the lines. Check the wheels and brushes to ensure no debris is caught within them. The upkeep of a robotic cleaner is much quicker and easier than the maintenance on the pool without the assistance of a robotic cleaner.
Remember not to have the cleaner in the pool when you are adding chemicals, especially shocking the pool. These chemicals can damage the cleaner. You also should not be swimming when the robot is in the pool – safety first – the hoses and cords can cause an issue for a swimmer who does not see them.
Robotic cleaners have come a long way over the last few years and are very popular for any inground pool owners (Aboveground pool owners can also invest in a robotic cleaner, but it will work only for the floor, the walls will still need to be brushed).
If you are ready to dive into this investment, or you are thinking of purchasing one as a Christmas gift, contact one of our knowledgeable staff members for advice on which model is right for your pool. Now is the time to invest as we currently have a sale on all in stock models. Your back will thank you.