If you are hosting a Halloween party this year and have yet to close the pool you should consider including it in your party décor!  Pinterest is great for finding swimming pool related decoration and costume ideas.  There are a ton of ideas on Pinterest that are sure to please (or scare) everyone.  
Why not throw an inflatable chair or ring into the pool and decorate it up with a skeleton or monster? Heck, give him a drink.  Or put a life vest on him and watch him float around.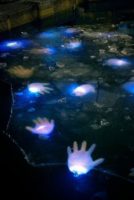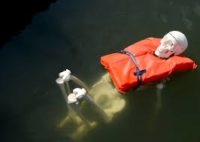 Pool noodles make great decorations:   Use them to float candles in the pool or make witch's legs coming out of a cauldron.  Why not a giant spider on the front lawn?  Cut a pant leg off an old pair of pants and add a sock and sneaker over the noodle and have it coming out of a pumpkins mouth with a bit of red paint to look like blood.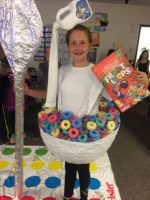 Pool noodles can also be used to make your costume.  They can be turned into a horse for your cowboy adventure or a witch's broom ready for flight.  French fries, straws, rainbows, metal chains, nun-chucks, the possibilities are endless.  Why not a bowl of cereal?  For more ideas check out this blog at Create Craft Love. 
And to host a great party, the food should be spectacular.  I really love the one with the pumpkin vomiting out guacamole (which can be found here).  Another favorite of mine is the cat litter cake.  We made this one year for a family gathering.  The kids were so grossed out they were gagging when their grandmother was eating a piece of the tootsie roll "poop".  It looked so real and they didn't believe us that they were tootsie rolls. The recipe can be found here.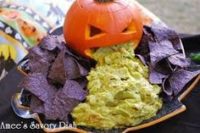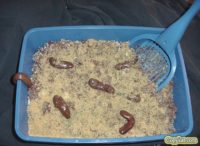 Be sure to check out pinterest for more amazing ideas on Halloween décor, costumes, and food and have a frightenly, ghoulish time!