Have you had a chance to check out our store this year?
To all our customers, new and old, we have had a few changes over the last few years. We revived a new exterior look last year and interior look over the last few years. For those customers that have seen our changes they were either very impressed with the new look after 30 yrs, some even drove by a couple times due to not recognizing our building.
For those of you that have not been able to come in to see our changes, you may not know that we have brought in a few new items this year. So for these customers we have decided to give you a chance to get in the action. Take a look at some of our new products. If you like what you see, come
in and see us while quantities last!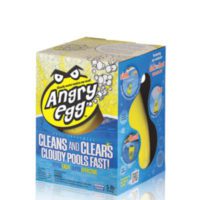 The Angry Egg! This one time application is great for after parties, or after a storm. Watch your pool go from cloudy to clear in 12-24hrs. Its been a very popular new addition to our line up!
Doggy Life jackets, whether you are going boating or going
on vacation with Fido, keep her safe and secure with our Paws Aboard Life
Jackets for your furry babies, big and small. Tillie loves to sport hers!
Keep your eyes safe with our new sunglasses; we have women's, men's and kids' glasses in stock. UV damage to the eyes is very common.
Stop the trend, drop in and pick up your glasses today
How about these Mighty Dwarf and the Blue II devices? Take your music wherever you go. With the Blue II you can sync your device to any Bluetooth device; you can even use it as a hands free device for your car!!  With the Mighty dwarf, all you need is to plug in your SD card and listen to your favorite tunes on the go. Place your mighty dwarf on your window and enjoy your music from inside or outside all at once. You will never have to worry about getting your phone or remote wet by the pool side again.
The Ice Cold Towel! Keep cool with our Ice Cold Towel. Just add water and shake, stay cool all day till you can get home to your pool!
Check out our Floating Chairs. We have a few chairs to choose from this year. From the cool chair to the Eva Floating Mat to our deluxe model of floating chairs, this one chair has 4 individual air pillows
that you can adjust each to your floating pleasure, and of course we have a regular floating chair in stock.
Oh and the toys, we have cartoon masks for kids the ages of 3 and up, we have dive sticks, we have inflatable toys for all ages. We have the real pool noodles and inflatable doodles. There are Floating baby seats, and inflatable arm bands for your Childs safety. We have toys for all ages. Drop by and check them out.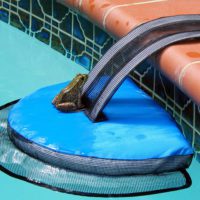 For the friends we don't invite over; we have frog logs in stock to help our little critters find a way out of your pool.
Time is running out, come in and get your pool accessories while quantities last. We look forward to seeing you!