Goodbye 2020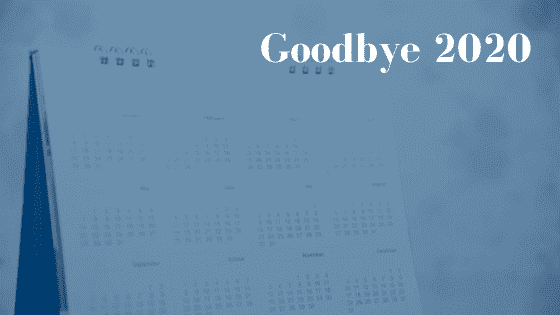 2020 was a season like no other.  We hope you and your loved ones managed to stay safe during the pandemic and continue to do so in the future.  We would like to thank all our clients, both old and new, for supporting us while we all dealt with figuring out the new normal.
Our industry (as well as many other industries) saw the good, the bad and the ugly as the season progressed.
The Good:
Although we had our click and pick program already drawn up for this new service offering, we managed to get it in place a little early to assist our clients with the ability to order products and being able to pick it up at your convenience in our new lockers located outside our doors.
Our online store was a huge success this season.  With many clients being under quarantine or just wanting to remain home with their family – poolside – we offered ordering, payment, and delivery all at the touch of your fingertips.
Family time.  The pandemic and state of emergency we had all experienced kept a lot of people home and spending more time with their families.  A lot of people took back family time this summer, enjoying each other's company and just spending time together.
The Bad:
Supplier Shortages!  There were so many shortages this season, not just for our industry, but for all outdoor items – pools, patios, furniture, BBQ's, even lumber.  And no one will forget the toilet paper shortage!
The Ugly:
Chemical shortages!  With the increase of pool sales, and the shutdowns of our chemical manufacturers we saw so many shortages this season.  Our shelves have never been so bare.  We were able to turn to another chemical manufacturer for assistance in ensuring our clients had the staples required to balance their pool water.  And we thank everyone for their patience as we all dealt with the issue.
How are we ensuring 2021 will be a better year for our clients and our store shelves?
We have been continuously working since before we started pool closings on ensuring we have plans in place for no matter what 2021 will throw our way.  Early in 2020, before Covid hit Canada hard, Kara and Ryan began working on plans to ensure the safety of our team members, as well as our clients.  They continue to stay on top of every possibility that may come our way to try and keep things running smooth so our clients can enjoy their backyards, and everyone remains safe.
Here are a few helpful hints that may assist you:
Ensure you and your friends with pools are on our VIPP list.  You can sign up on the homepage of our website.  This will ensure you receive our E-newsletters, delivered right to your inbox.  The E-newsletter is how we will be keeping you informed of any updates as soon as they are received.  If you have received this blog via email, you are already a VIPP member.  But if you received the blog from a friend or on Facebook, please ensure that you sign up ASAP.
Check your chemical inventory, what and how much of each product do you have at home? Which ones are you low on?  Shop early and stock up on your chemical needs for the season.  Remember chemicals are non-returnable for liability reasons.  We can help you to assess an approximation of what you will need for a season based on history.  Shoot us an email if you would like help figuring out what you should stock up on.
Don't forget to check that your maintenance equipment is still in good order, replace anything that needs to be replaced early and don't forget to check on your skimmer basket, sight glass, pressure gauge – anything you may have removed prior to winter.  Let us know as soon as you can what your needs are.  If the product is a special order, we may face some delays so the sooner we know what you need, the sooner we can order it in. So make sure we know by the start of the season.
We are fully booked for pool installs, both above ground and inground, for the 2021 season, however we still have available spots for renovations, such as new liners.  If you are thinking of a liner replacement, or any other of the services we offer, please contact us now to get on the list before the change in season.
2020 was certainly a different year for all of us, but 2021 is right around the corner and full of hope. We wish you and yours great things for the new year and we cannot wait to see everyone again this spring. Until then – Stay safe.