From Backyard Mistakes to a Backyard Escape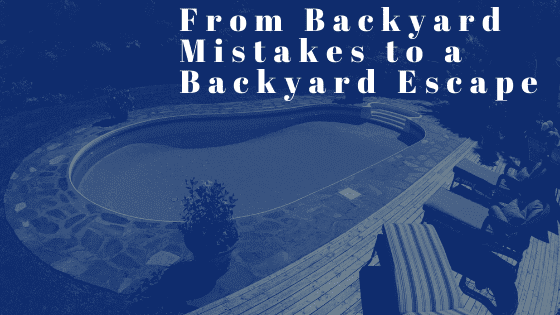 When designing your dream backyard, it is easy to fall into the design "mistake" category.  We have compiled a list of some of common mistakes people make when creating their backyard paradise that will hopefully help you on your own journey.
1. Ensure you contact a pool installer with knowledge and experience. A pool installation company should be able to walk you through the pool itself and be able to assist you with information on landscaping and / or decking around the pool. A common mistake is hiring a contractor or a landscaping company who has no knowledge of what it takes to build a pool. Their lack of experience can result in pool issues such as leaks, incorrectly installed liners, skimmers etc. which may end up costing the homeowner more money or time to fix.
We recommend that you check out more than one pool company. Ask questions and request references! Some pool companies employ workers or installers with little to no experience. Ensure the builders will have the required experience needed to work on such a large project.
Examples of some questions to ask:
a. Is the pool company certified with the Pool and Hot Tub Council of Canada? Are they members of any other trade organizations?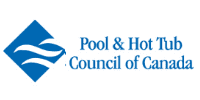 This will help to remove any fly-by-night pool companies. Those who are members of the PHTCC abide by the Code of Ethics, members operate to the highest standards of workmanship and service. There are also other organizations that you should look for when choosing the pool builder. Are they members of the Better Business Bureau, do they have any allegations against them?
b. Do they offer financing on their projects?
Even if you have the money put aside for the project, this question will help to provide you knowledge as they must have good credit and a good reputation with the banks.
c. Can I speak with a few of your past customers?
Speaking with the past customers allows you to ask questions that may not be answered (or answered truthfully) on posted reviews. You'll want to ask their past clients:
How did the job go, were schedules kept?
Were there any changes to the plan? And if so, did the installer discuss the changes beforehand?
Was there any hidden fees or higher costs that accumulated with a reasonable explanation?
If you had to do the pool over again, would you change anything?
These questions will provide you with feedback on the contractor you hire as well as how that contractor dealt with any issues that arose during the install.
2. You may also want to start with a design of your yard drawn to scale. If you have a well or a septic tank, be sure to put these in as your pool can not be built on top of these areas. If you have any mature trees that you want saved, place those in your designs. When designing the actual pool, think of your family life, not just at the present time – but in 5 years, 10 years. A pool is a lifestyle choice and you want it to fit your family for years to come. Pinterest can help you gather your ideas and a pool installer can look at your design and suggest any necessary changes or add in some helpful hints that you may not have thought about.
3. Planning the landscaping and deck is just as important as planning the pool itself. A landscaper who does not landscape typically around a pool can sometimes advise shrubs or flowers, that are beautiful, but may be planted too close to the pool causing issues with pollen, cloudiness, leaves etc. Also consider what view you will see from the kitchen window? From the patio doors? Any windows within the house. Add your decorations, trees and shrubs to the area and then step inside and make sure your view is still one of beauty before permanently planting those bushes that will block your vision while doing the dishes.
4. Don't forget your fur-baby. Your dog or cat will also want to spend some time outdoors with you, so you will want to ensure that (if you allow them in the pool) they know the way out. But also, that the garden is pet friendly. Some common plants may be poisonous or harmful to your pets. Be sure to plant only those that won't injure them.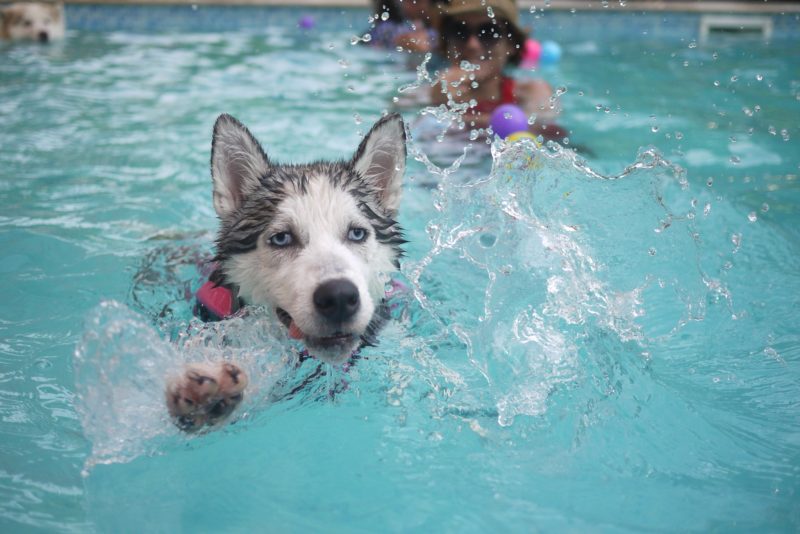 Calling the right pool company, can also provide you with names and numbers of experienced personnel in other fields such as landscapers, deck builders, electricians and concrete companies.  We encourage you to continue to research these companies as well, but at least you have one recommendation knowing that they have worked side by side through the seasons with your pool installer.