Expert Guide to Opening Pools: Top 5 Tips from the Pros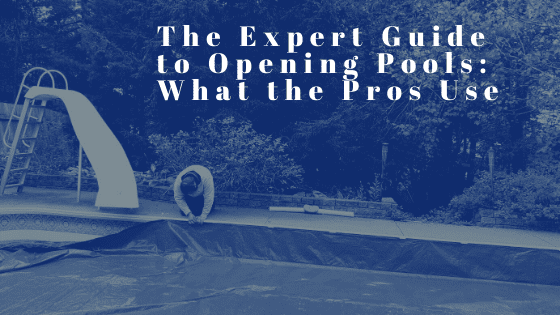 1. OPEN EARLY!
After the winter thaw get ready to start up your pool.  Algae loves to grow in dark, uncirculated water.  If a heat wave, even a short one, begins before you open the pool, your chances of opening green become greater.  Once the pool is green you will need to shock and may develop cloudy water.  All of this will take time for the filtration system to clear, so by getting a head start on the opening you can have the pool ready for when you want to jump in.

2. CHECK YOUR EQUIPMENT AND HOSES
There's nothing more frustrating then planning the weekend to open your pool and discovering that you misplaced the pressure gauge, the basket became cracked or that your hose has developed a leak.  check over your parts and equipment beforehand means you can run to the pool store while they are open and won't be left with an unfinished project.
3.BRUSH, SKIM AND VACUUM
Once the system is up and running, do a good cleaning.  Remove any leaves from the pool with your leaf skimmer. Brush those walls thoroughly, taking care around dead spots such as under the return or near stairs and then finish up with a good vacuum to the pool floor.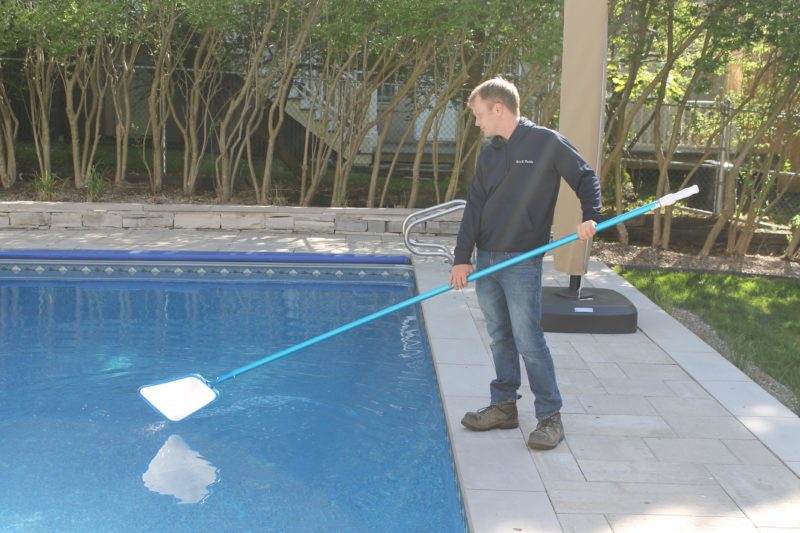 4. ADD OPENING KIT
Purchase a good quality opening kit to help get you started. Our line of opening kits consists of a good chlorine shock which will kill anything within the water. We also have an algaecide in the kit which will give you a first base of protection against algae. You may also want a clarifier or filter aid such as our clarifying tablets or sparkle up, these will help with the removal of the finer particles.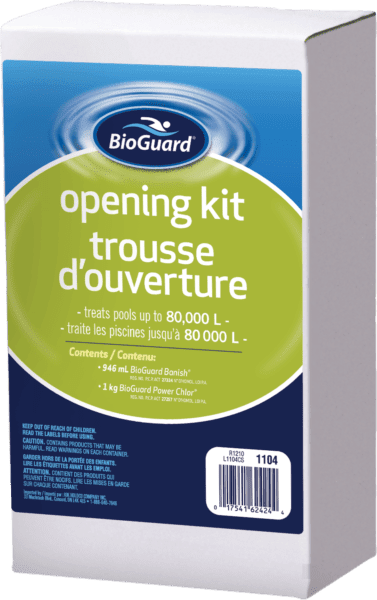 5. WATER TEST
Give your pool at least 48 hours of circulation time. Check your chlorine level if you have added shock, the chlorine must be under 10 for an accurate reading to be provided.  During the winter the balancing chemicals may settle to the bottom of the pool.  Allowing the water to circulate helps to mix those balancers back into the water and provides a more accurate reading for the chemicals. 
Tip: Remember when you bring in a water sample for testing you can use a rinsed out water or pop bottle, never use an old juice or pickle container as they can provide false readings.