Pool safety ideas to inspire you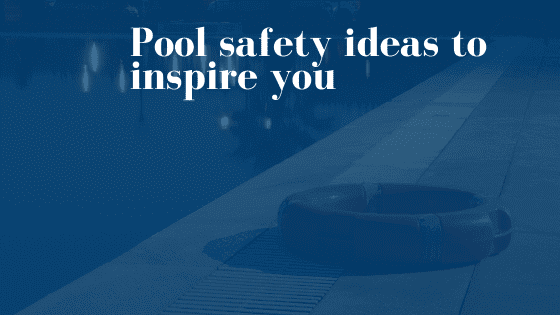 Taking care of your pool is more than just testing the chemicals and brushing the walls. You also need to ensure your safety measures are holding up and keeping your friends and family safe.
Establish rules for the pool, and around the pool is an important for safety. Post your rules in an area where people can see them as reminders while they are having fun in the sun. And with a little creativity, you can design your sign to match your backyard décor. Check out Pinterest for many design ideas and make it your own.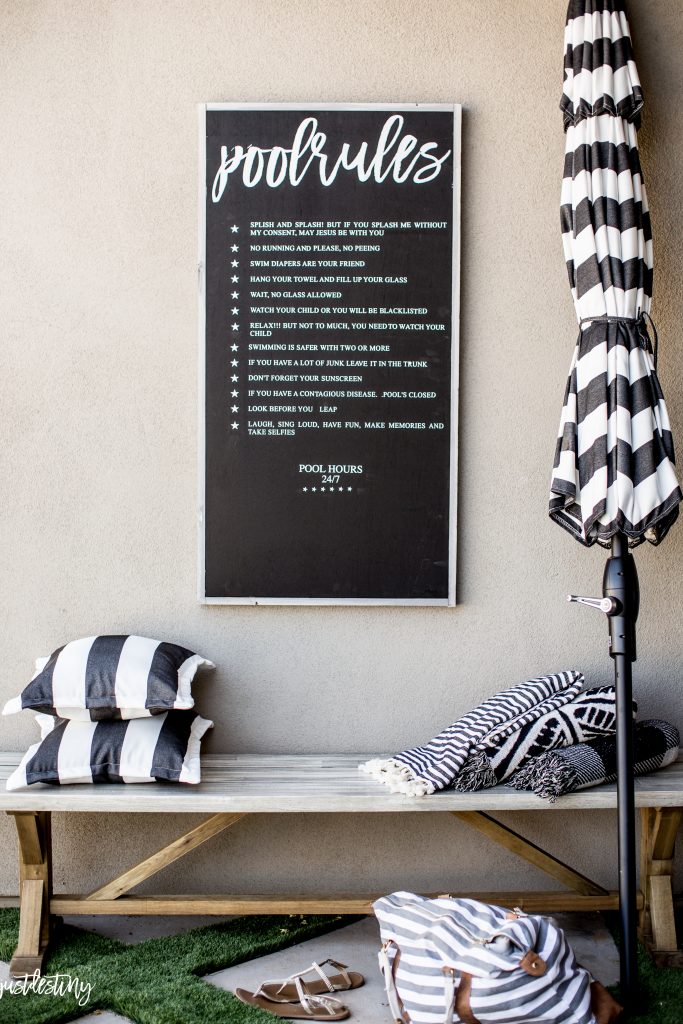 A pool fence is your first physical barrier to protect your loved ones from falling in or keeping uninvited guests from getting into the pool. There are a lot of choices in fencing out there. Eastern fence is a local company who we have worked beside for many years. They offer wooden, chain link, and ornamental iron fencing just to name a few of the popular choices, and together, we have been keeping families safe in the pool area. You can add on other security features such as a keypad, automatic gate operations or a remote control for added measures. Just remember to check with your local by-laws to ensure the fencing you choose is approved by your local government.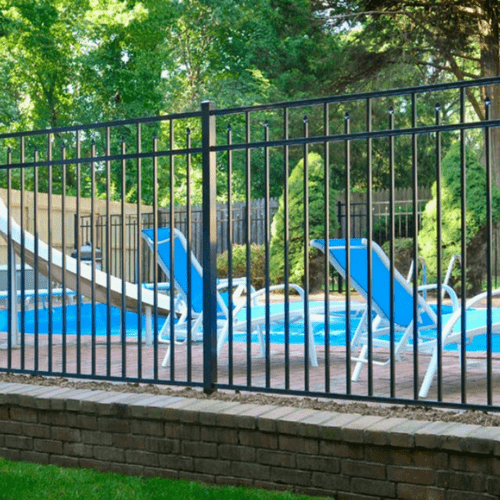 Safety covers and auto covers are another measure of security you can add on to your pool. Customer built to fit any shape pool, these covers are one of the most reliable ways to prevent children and pets from getting into your pool without supervision. The variety of colors available means your backyard will still look inviting when the pool is closed.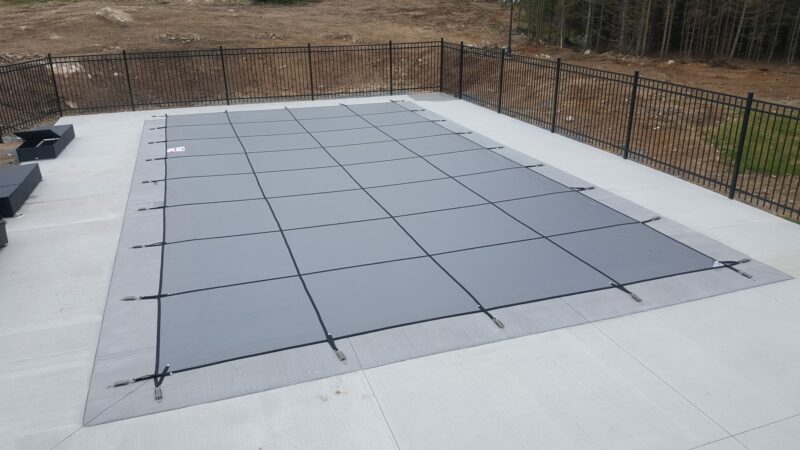 There are also lots of design ideas to help organize your emergency equipment keeping them off the decking (tripping hazard) but keeping them close to the pool side. We recommend a google or Pinterest search for ideas that will work for your family and backyard.
We hope we have helped to inspire you to not only keep your vision for your backyard looking beautiful and to incorporate safety into your pool side. But, always remember, adult supervision is the primary layer of safety.