Essential tools for your hot tub!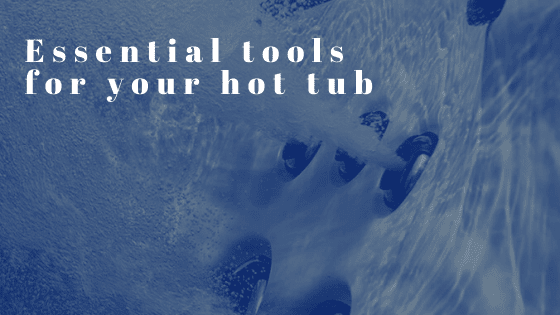 It is the perfect weather to soak in your hot tub to relieve the stress and tensions of the day.  Making sure you have the essential tools on hand can make this evening even more enjoyable.
Spa Complete
SpaGuard's Spa Complete is the ultimate essential for any hot tub.  With its lavender and eucalyptus scent it adds a pleasant aroma while it also softens the skin and clarifies the water.  The amount of product you use is dependent on the liter size of your tub. We recommend you add Spa Complete as part of your weekly routine and see the benefits it offers.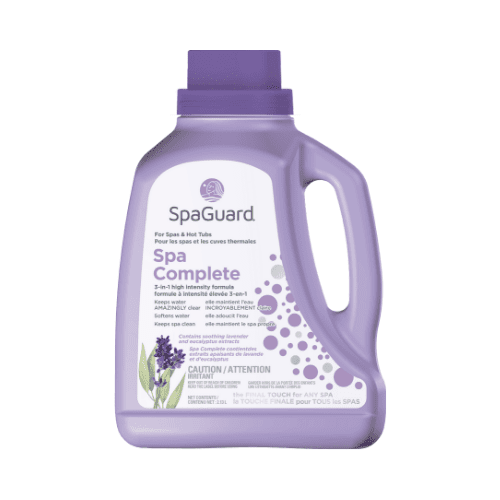 Aromatherapy
Spa scents and spa bombs can help to clear your mind and bring back forgotten memories, like hearing an old favorite song that takes you back in time.  They are made from Epsom salts which help to add moisture and softness to your skin.  Our most popular scents are Island and Butt Naked, but we have a large variety of scents available that will please any nose.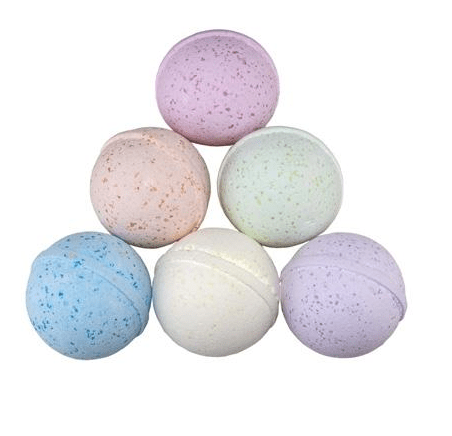 Filter Brite
The perfect essential for cleaning the hot tub filter.  Helping to break down the oils and dirt embedded in the fibers of the filter, this once a month filter soak is one you don't want to be without.  Your filter is hard at work cleaning your water as it passes through the pleats.  We recommend rinsing the filter once a week and cleaning them once a month using Filter Brite. 
Tip: Keeping a second set of filters on hand means no down time with your tub while you are waiting for the clean set to dry.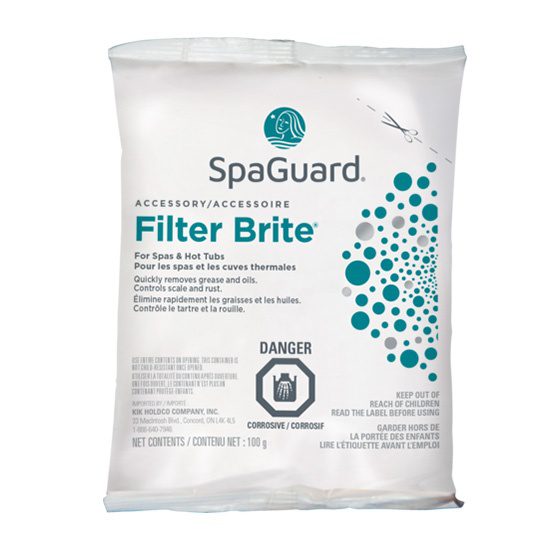 Strahl Beverageware
If you're looking to sample some beverages while enjoying your soak, we recommend using Strahl beverageware.  With the look and feel of glass, they are virtually unbreakable, no need to worry about someone breaking glass in the water that would require a drain and refill for safety reasons.  With so many styles to choose from, you are sure to find the perfect set for your beverage of choice.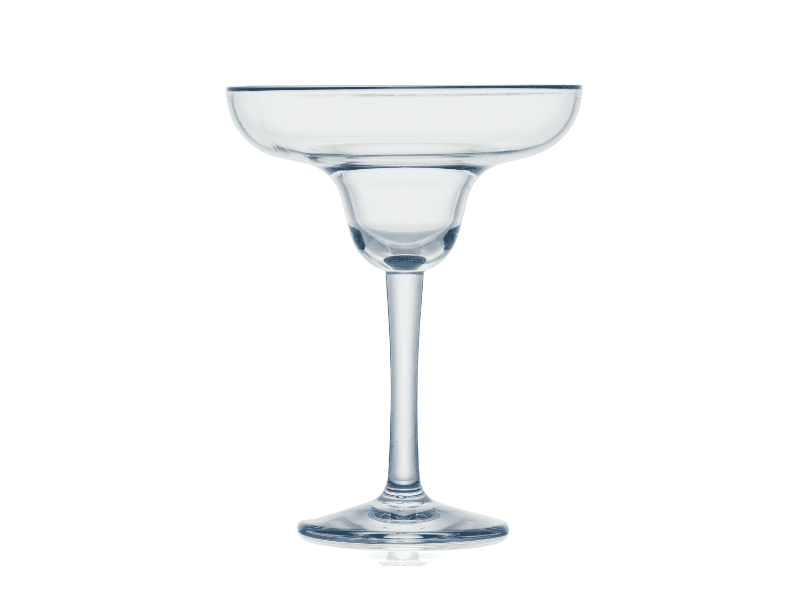 Swirl Away Pipe Cleaner
Swirl away (the blue liquid) is great not only for hot tubs, but also beneficial to whirlpool bathtubs.  Before draining your tub add the correct dose of Swirl Away to the water and run your jets for a full cycle.  Swirl Away will help to dissolve accumulated bath and body oils and aids in the prevention of buildup in the plumbing lines.  Swirl Away makes cleaning the tub a breeze.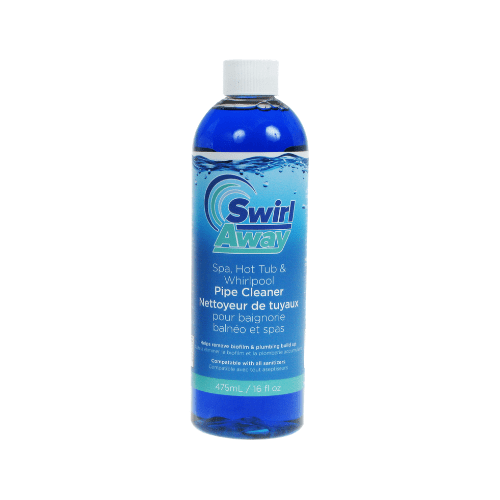 Swirl Away II Surface Cleaner and UV Conditioner
Once the water has been drained from your tub, wipe it down with Swirl Away II. This product is a great cleaner not only for the acrylic of your hot tub, but also for the cover. With its UV Conditioner it will help to protect your cover from the sun's UV rays, keeping it looking its best all year round.

Quick Drain
Drain your hot tub 5 times faster with this quick and easy drain system.  Simply insert the pipe into the water and shake it to start the draining process.  Use the hose to direct the water away from the tub or from your gardens (Extension hoses are also available to help ensure the water goes where you want it to).  As the water is draining, Quick Drain will also vacuum out any debris, so all you have left to do is a quick wipe down before filling the tub back up.  No electricity required!

Adding these products to your sanitizer and balancing program and you have a winning combination.  So sit back, unwind and watch your stress float away with the bubbles from your hot tub jets.