Do you see wrinkles in your Pool Liner?
Is this a great mystery?
Numerous tests on swimming pool liners have shown that a low PH can cause a pool liner to "gain weight" by absorbing water. This will make the liner stretch, resulting in wrinkles. A new liner is an expensive part of your pool and with non-balanced pool water the liner takes a beating.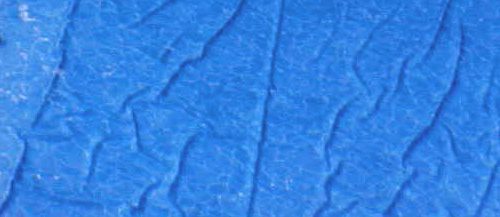 Why does a pool liner develop wrinkles months after being installed or later in life? Well it is quite simple actually, it could be your water balance!  With a lot of heat; your water will even grab calcium from your liner.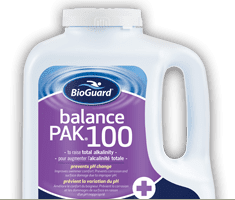 PH balance in swimming pools is a very critical element of pool water maintenance next to alkalinity. Remember, Total Alkalinity and pH level are closely related, so it is important to test pH after adjusting Total Alkalinity. Likewise, a proper Total Alkalinity level is important in maintaining the recommended pH level. It may take several cups of Bioguard Balance Pak 100 treatments to build the proper Total Alkalinity buffering level to keep the pH in the proper range. So come in today to R&R Pools to get your water tested to make sure you have the proper chemical balanced water. And to ensure you get the longevity out of your pool equipment.
Low pH in swimming pool water may cause one or more of these problems besides causing wrinkles:
Eroding of the pool plaster or grouting;
Corroding of the metal pool accessories (steps, heater, etc.)
Staining resulting from metal corrosion;
Rapid dissipation of chlorine requiring increased dosage;
Burning eyes and nose;
Dry and itchy skin and scalp;
Deterioration of swimwear, pool toys, and accessories.
So you can see that without a properly balanced pool, a lot can happen. Alkalinity being the very first step, and without doing step one of water care you will not be able to keep the rest of your chemicals balanced appropriately. Best way to protect your equipment and stop burning through so much chlorine in a season is to bring your water to us once a month so we can check it out for you. If you have your water tested each month, May through to September, you will receive a free winterizing kit! Now isn't that a lot of reasons to come in and see us?
This post is by Mary Goodwin, the newest member to the R&R Pools Family. Mary has been a member of the R&R team for over a year now and is enjoying every minute of it. As your Happiness Coordinator, she looks after all your needs and wants in the store, over the phone or by email. Raised in Bedford, Mary has a degree in small business management; Mary enjoys learning new things and sharing her knowledge. When not at work, Mary spends her free time with friends and family, having 3 children between the ages of 16-21 that keep her on her toes.
If you would like to contact the R&R team please feel free to email, visit www.facebook.com/rrpools, or call 902 876 2773. They would love to make your life a little easier.