Customer Appreciation and Derby Duck race!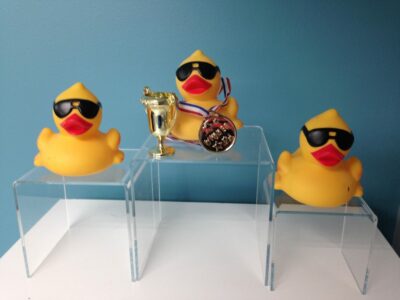 SATURDAY JULY 18TH  11 AM – WHERE WILL YOU BE?????
We're hosting a customer appreciation day with fabulous sales as well as a derby duck race, hair cutting and MUCH MUCH MORE for charity!  Bring the whole family!
We are going to have ICE CREAM, Balloon Popping, Prizes, a Duck Race and hopefully if we reach the $1000 Donation GOAL Kara is going to cut off over 12″ of her HAIR to make a wig for a child in need!
Some of the items on SALE:
Pool Chemicals
Spa Chemicals
Spa Scents
Vacuums (including save $$$ off our new DX3 and DX4)
Mighty Dwarf speakers
Pumps, Blankets and MORE…
All our ducks available to race have been generously donated by:

Kara's CUT FOR THE KIDS! 
Upon reaching $1000 Kara will cut her long locks on July 18th for Angel Hair for Kids!
Angel Hair for Kid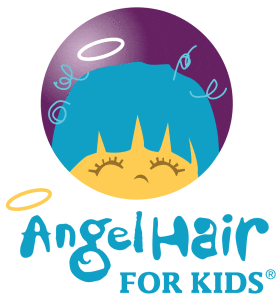 s™ is a program of A Child's Voice Foundation™ that provides wigs and hair loss solutions to financially disadvantaged children in Canada who have lost their hair due to a medical condition or treatment. Using hair that is generously donated to the program, the foundation can create wigs and hair systems and provide them at no cost to the child's family. It takes 10-12 donated ponytails to make one hair prosthesis and $800 to $1000 is budgeted by the foundation to cover manufacturing and related costs.
No donation is too small.  Every little bit helps.  If everyone donates their small change or coffee money we will reach our goal in no time!
           To donate please click here
Duck Derby Race
For each Ducky you sponsor you receive a ticket with a number that corresponds to a number written on a highly trained, race ready, rubber Ducky.
On race day, the adopted Duckies (only Duckies that have a sponsor are permitted to race!) will be released into our newly constructed racing arena, at the same time, and will race to a finish line downstream.
The more Duckies you adopt the greater the chance you will win a prize.  Prizes will be awarded to the first 3 ducks to cross the finish line.  There is no limit to the number of Duckies you can adopt.
To adopt a duck or a quack pack –
Fill out the form below: