Ahhh…summer is upon us… I love this time of the year. School is almost out, Vacation time is coming, Warm days, Beautiful evenings; this is a wonderful time for making lasting memories by the pool. But we want to remind everyone to stay safe, that's why we have declared June as safety month. From Safe Play, Safe Entertaining, Safe Chemical Handling and Storage, Water Safety and Water Exercising Safety, we plan on covering it all.
In this blog, I would like to cover safe handling and storage of your pool and spa chemicals as well as some electrical safety
Safe Handling of Chemicals
Chemicals required for your pool help to make it clean, attractive and safe to use, but remember that the chemicals are potentially dangerous and may present hazards if not used properly. Carefully follow the ma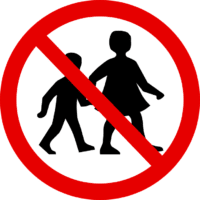 nufacturer's instruction for the use and storage of your pool and spa chemicals.
Here are a few tips for chemical use and storage:
Keep all chemicals out of reach of children.
Before using chemicals, read the labels and directions carefully
Storage
Chemical reagents for test kits should be replaced each year.
Keep the original lids on all chemical containers, and make sure the lids are closed tightly when not in use.
Do not stack different chemicals on top of one another
Store chemicals in a clean, cool, dry, well ventilated area from other materials such as garden and lawn maintenance chemicals and equipment. (A mixture of pool chemicals and fertilizer can cause a fire or explosion.)
Keep acids away from other chemicals.
Do not store chemicals near the pool heater.
Keep liquid chemicals away from dry chemicals.
Wash your hands thoroughly after using chemicals.
Usage
Never mix two chemicals together. Use a clean scoop for each chemical, and never combine material from "old" and "new" containers.
Always add chemicals to water, never add water to the chemical.
Follow label instructions for usage – either using a suitable feeder or distributed across the pool surface, or diluted and poured into the water.
Never add chemicals to the pool while someone is using the pool.
Carefully clean up any spills with large amounts of water to dilute and wash away the chemicals.
Wash out empty disinfectant containers before disposing, to eliminate any dangers of fire, explosion or poisoning.
Do not inhale dust or fumes from any pool chemicals. If necessary use protective devices for breathing, handling and eye protection. Promptly wash off any residue which get on your skin
Never reuse old chemical containers
Electrical Safety and Maintenance
Each season you should have an electrician inspect and test all electrical equipment. If any underwater lights require replacing, have this done by an expert. You may want them to also check that any electrical outlets near the pool / spa are protected by ground fa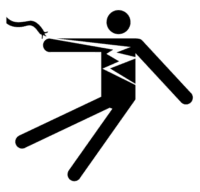 ult circuit interrupters, as these are designed to prevent electrical shocks and can shut off electrical current in seconds. Should you find any frayed cords, loose connections or sparking within your wiring, turn off the power at the circuit breaker and contact your electrician. We recommend our client's contract a licenced electrician for any electrical work.
Also keep in mind not to allow water to accumulate on the floor or deck where electrical switches are located. Do not stand in water while operating electrical components. Before working with any electrical equipment, make sure the electricity is turned off at the circuit breaker or fuse box.
Keeping your family and friends safe this season