Biggest sale ever at R&R Pools, Another way to save money!
Well its here, our biggest sale ever!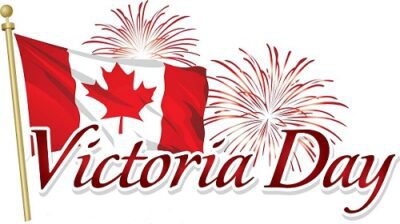 Every year at R&R Pools, we have our Victoria Day Sale, saving you money all weekend long! Those of you that know this sale, know that its the best time to stock up on a few things and save lots of money at the same time! Plus you will get a chance to talk to the staff about the new products and check out our store, we have been working hard all winter long to get ready for this weekend, and we are very excited!
Don't forget, we always have our BBQ on Saturday as well! With all proceeds going to charity. I have to say Ryan can whip up a mean hamburger! Don't miss out!
By this weekend everyone should either have their pool opened or about to open it soon, so if your pool is open and been circulating for at least 24 to 48 hours, don't forget to bring in your water sample. Get your water card and learn how to save an additional $65.00 in September.
Now lets talk about some of the great items that are on sale this weekend
Silk Smart Stick
Silk Smart Sticks are for all pool types, and will save you money by just switching from pucks
Kills Bacteria and algae
Protects pool from corrosion, staining and makes your water feel smooth and soft
Smart Shock
Smart Shock is a 15 minute shock that gives you the comfort of killing bacteria, killing algae while helping clarify your pool

Optimizer Plus
Improves water quality, while suppressing algae
Makes water feel smooth and soft
Step 4 of our green free guarantee
Banish and Erase
Kills and prevents all types of algae
Works on all pool types

Robotic Vacuums
Both in ground and above ground robotics are on sale
Robotic vacuums save you money, on chemicals and power consumption
DX3 comes with an additional mail in rebate
Solar Rollars and Solar Blankets
Help with heat loss at night with a new solar blanket
Make putting on and removing the solar blanket quick and easy with a new roller
Heaters
Both in ground and above ground
Extend your pool season
Pumps
Both in ground and above ground
upgrade to a more power efficient pump and save money all season long

Floating Loungers
So many to choose from, many colors and styles
Providing hours of relaxation
These are only a few things that we have on sale this weekend! We have Kreepy Krauly vacs, solar panels, Above ground steps and lights, mighty dwarfs, the list goes on. There is just way to many items to list them all.
This sale is huge! Who doesn't like saving money? We are R&R Pools are so excited about this weekend sale, getting to see everyone after a long winter, showing everyone all the great new stuff we brought in for you this year, and sharing all our new knowledge to help you get the most out of your swimming pool season.
So don't miss out on all the great sale items, drop in this weekend. Talk to the staff. Have any tech questions? While Ryan is whipping up the burgers on the grill, he would be glad to answer any questions you may have on in grounds or above grounds.
We welcome all! New customers, this is a great chance for you to see how our family is never to big, meet some of our existing customers, met the staff. Becoming a new R&R family member is as easy as 1, 2, 3 and within no time you will feel like you are home!
See you on the weekend! If you have any questions please feel free to email us or give us a call at 902 876 2773