5 tips for busy pool owners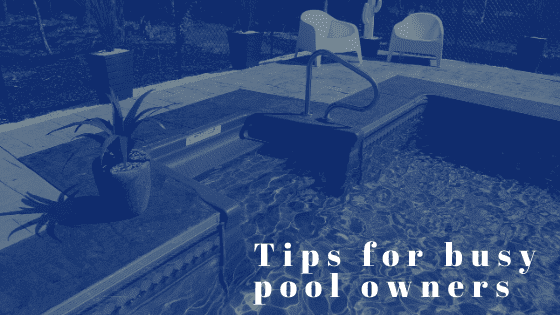 We all end up busy during the summer, between vacations, weddings, working longer hours, it seems summer passes us by with the blink of an eye. How can you ensure your pool is always ready when you are?
1. Sanitize / Shock / Test
On a weekly basis, spend just a few moments testing your pool water with a dip test or a drop test.  Look at your sanitizer reading as well as your pH levels.  Check your supply of sanitizer to ensure you have enough and add if you are running low.  Shock your pool on a weekly basis to ensure any potential problems are dealt with before they cause any issues.
2. Variable Speed Pump
Investing in a variable speed pump allows you the option of adjusting the speed of the pump.
When your water is clean and clear you can run the pump at its lowest speed.
When vacuuming the pool turn the pump up to a medium speed.
If you have any issues such as cloudy or algae water, turn the pump up to a faster speed, allowing you to push the water through the filter at a higher speed.
A variable speed pump can save you money on your energy bill, and if you are thinking about making the switch, now is the time as Efficiency Nova Scotia has a $200.00 rebate available on VSP that are installed by a qualified pool professional. See our knowledgeable staff for further information on the rebate.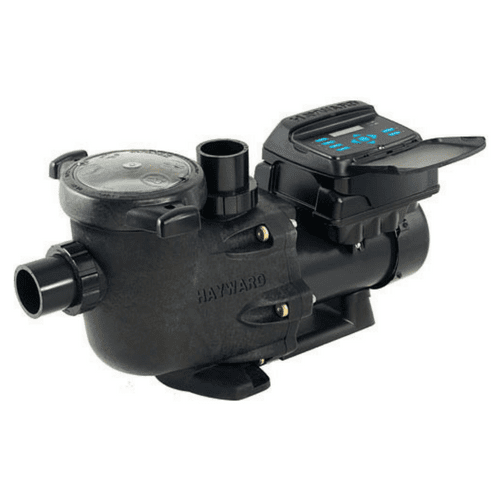 3. Robotic Pool Cleaners
Robotic pool cleaners are an investment worth having. Pre-program your robotic to clean your pool as often as required and the robot will do the work for you, scrubbing up to the water line and the deepest parts of your pool. You will save a ton of time on the manual vacuuming and the brushing of walls. Let's face it, your life is busy enough why not indulge yourself and save your time for something that you enjoy.
4.  Solar Rollers / Liquid Solar Blankets
A solar blanket it a great idea to help maintain the heat of your pool during the night, but where do you put it during the day when it is off the pool? If you leave it on the ground or deck, you are picking up debris that may be laying in that same spot, or you risk ripping the blanket while trying to re-cover the pool. Using a product such as a Rocky Roller or Clear Deck system allows you to roll the blanket away when it is not in use, and allows you the ability to put the blanket back on the pool with the pull of a strap. You may also want to consider having an auto cover installed on the pool, which allows you to remove or cover the pool with a button or a turn of a key, making life so much easier.
If you would rather no solar blanket on the pool, we highly recommend using a liquid solar blanket. It will still help to maintain some of the heat the pool has acquired, although not as good as using a solar blanket. A liquid solar blanket is added to the pool on a monthly basis. (Every 3 weeks if we experience heavy rains or if there has been a lot of splashing out of the pool water.) It provides a thin layer of film on the top of the water surface that can not be seen, felt or tasted which helps to hold the heat into the water.
5. Pool Professional
If your still looking for ways to keep the pool clear throughout the season and you just cant find the time to deal with the pool, we recommend you contact your local pool professional and set up a maintenance schedule with them. Most offer weekly, bi-weekly, monthly or vacation care to help keep you on track. Check to see what they can offer – cleanings, balancing, weekly chemical additions etc…
Try to spend the summer enjoying your pool, rather than working on your pool. At R&R Pools we know that everybody deserves a little R&R.