Hot Tubs — just say ahhh
There is nothing more relaxing then getting into your own hot tub out under the stars. The warm water against your skin, the cool breeze on your face, the gentle massage of the jets all the while you lay your head back and gaze up into the heavens.
We understand that. And we know you deserve that R&R after a long day at work.
We now carry a custom line of Freestyle Spas exclusive to R&R Pools.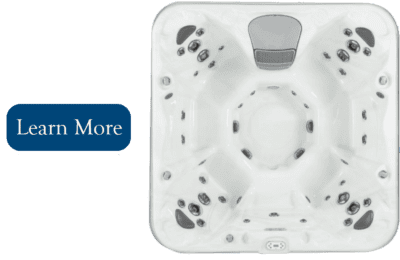 FREESTYLE SPA
MODEL #: 204LXQS
DIMENSIONS: 86″x86″x36″
SEATING: 7 adults
WATER CAPACITY: 370 US Gallons [1400 Litres]
Features:
• 40 Two-Tone Hydrotherapy Jets
• Multiple Air Injection Controllers
• LED Illuminated Waterfall
• LED Interior Safety Light
• Deluxe Chromatheraphy System
• 4 Headrests
• 5″ x 3″ Tapered Thermal Cover • Bluetooth/ MP3 Audio System
• Exterior Safety & Ambiance Lighting with Deluxe Corners
• Deluxe Acrylic
*Availble in a variety of colour options.  Quick ship only available in the colour: Glacier Mountain with a Grey Coloured Cabinet [Pictured Below]

---
FREESTYLE SPA
MODEL #: 525LXTQS
DIMENSIONS: 90″ x 90″ x 36″
SEATING: 6 adults with lounge
WATER CAPACITY: 441 US Gallons [1,668 Litres]
Features:
• 52 S/S Luxury Massage Jets
• Multiple Air Injection Controllers
• LED Illuminated Waterfall
• 2 Soothing Sounds Aquabubblers
• LED Illuminated Deck Controls
• LED Interior Safety Light
• Deluxe Chromatheraphy System
• 3 Luxurious Pillows
• 5″ x 3″ Tapered Thermal Cover
• 4 Speaker Bluetooth/ MP3 Audio System
• Exterior Safety & Ambiance Lighting
• Deluxe Water Mangament System
• Deluxe Wi-Fi Systems Controller
*Availble in a variety of colour options. Quick ship only available in the colour: Midnight Canyon with a Fieldstone Coloured Cabinet [Pictured Below]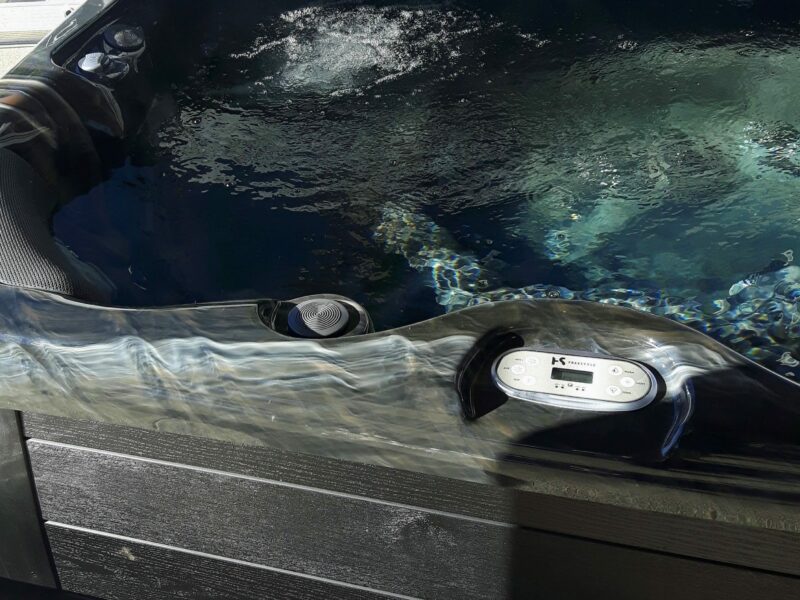 ---
FREESTYLE SPA
MODEL #: 535LXTQS
DIMENSIONS: 90″x90″x36″
SEATING: 5 adults with dual lounge
WATER CAPACITY: 441 US Gallons [1,668 Litres]
Features:
• 52 S/S Luxury Massage Jets
• Multiple Air Injection Controllers
• LED Illuminated Waterfall
• 2 Soothing Sounds Aquabubblers
• LED Illuminated Deck Controls
• LED Interior Safety Light
• Deluxe Chromatheraphy System
• 3 Luxurious Pillows
• 5″ x 3″ Tapered Thermal Cover
• 4 Speaker Bluetooth/ MP3 Audio System
• Exterior Safety & Ambiance Lighting
• Deluxe Water Mangament System
• Deluxe Wi-Fi Systems Controller
*Availble in a variety of colour options. Quick ship only available in the colour: Whispering Winds with a Grey Coloured Cabinet [Pictured Below]