Bring on Spring. Get ready for Summer fun!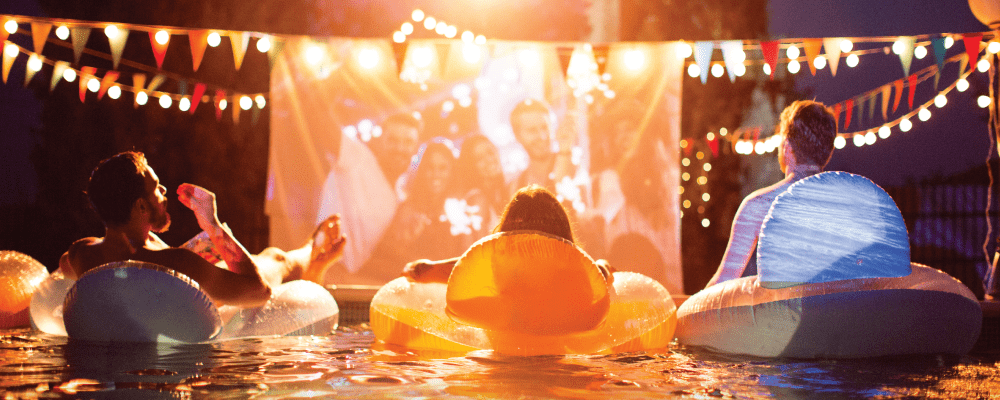 It may feel like the depths of winter, but spring is on its way! If you're anything like us, you've started your to-do list for the warmer weather. It will be here before you know it!
Ryan, The Pool Pro, recommends adding some pool and spa maintenance to your list. Opening your pool or spa for the summer is the perfect time to ensure it gets a thorough going over. Adding 'pool maintenance' to your spring cleaning list may seem formidable, but equipped with the right tools and know how from the experts at R&R Pools, it will be the one of the simplest chores on your list. And if you feel it is out of your depth, or more extensive maintenance is required, make sure you book an appointment with R&R Pools today. They will happily and effectively handle your cleaning and maintenance. That way the only thing you'll have to worry about is what swim suit to wear!
While we're waiting for pool weather, here are some fun family themed ideas you can use to create a Family Spring / Summer Bucket List.  See how many you can check off before pool season begins and everyone heads back to the pool.
Build and fly a kite together.
Visit a museum.
Build an indoor garden and plant some seeds. Pick out your favorite vegetables or flowers and enjoy the dirt. Or help plant a garden for an elderly neighbour to enjoy. Once the ground thaws move your seedlings to enjoy them through the summer.
Remember the fun of hunting for Dive Rings in the pool? Well, you can translate that into some spring fun too! Mark out an area in your yard, have someone randomly hide the rings, and now the hunt begins. The person who uncovers the most by the end wins!
Go horseback riding
Build a bird house, or a window box to plant your garden. You can find many design styles on Pinterest.
Host a family and friends game night, use the internet to find "minute to win it" style games. Make it into a tournament and have prizes / trophies for the winner(s)
Go star gazing
If you're looking for some other ideas, check out Pinterest, it has some awesome suggestions.  Whatever you add to your list, enjoy spending your time with those you love!