Welcome 2022!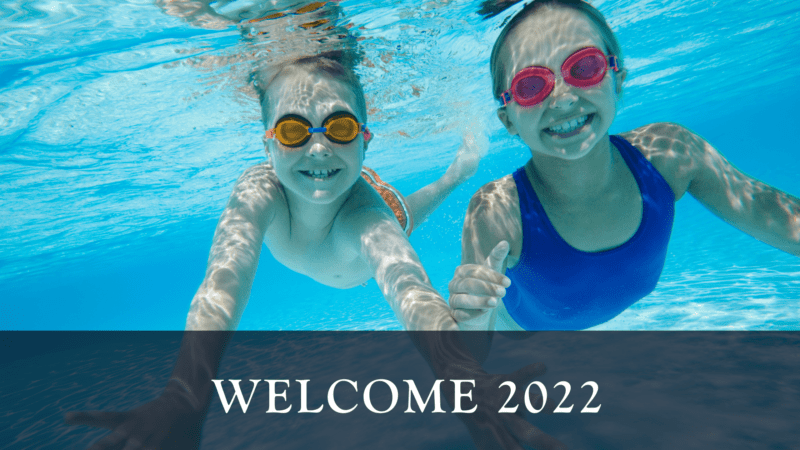 The new year seems to be a great time to welcome a fresh start. It brings with it the hope of what is to come and time to reflect on what worked and what didn't in previous years.
As much as we would love to put our feet up and relax for the winter months, we have been working hard to ensure 2022 is a great swimming season. We are still working on, tweaking, researching, and purchasing all of the products needed for next season. We are also getting ready to train our new team members and preparing refresher courses for the staff who will be returning to our team.
Last season was a whirlwind as we focused on our main goals of keeping our clients and team members safe during the pandemic along with keeping your pools safe and healthy for swimming. We introduced our Try B4 U Buy robotic pool cleaner program, which was a success. This season we plan to expand the program to include some above ground robotic cleaners.
New for the 2022 season we are adding an additional water testing system in our retail store, allowing us to test more samples at a time. We are hoping to reduce the wait times for our clients, but we will still also be offering the option to leave your sample for testing and we will email you the results.
In previous seasons, we have sold the sad whale thermometers through our "adopt a whale" program. This season we will be retiring the whale, temporarily, and bringing you the Flamingo thermometer for adoption. All profits from the sale of the Flamingo thermometers will be donated to Bide Awhile Animal Shelter. Only limited quantities of the Flamingo are available in store, so pop in this spring and get yours before they fly away!
Over the past few seasons, we have received some fantastic feedback regarding our onsite maintenance lessons and our in-store chemicals lessons. If you have any suggestions about either of these offerings, or any other aspect, please send them our way. We are always looking for inventive ways to get you information.
Remember to "Like" our Facebook page at www.facebook.com/rrpools to be sure you get the information as it is released, and if you know of anyone who would like to join our VIPP program to receive our e-newsletters, let them know to sign up on the homepage of our website at www.rrpools.ca
We look forward to bringing you a season full of pool care and advice to match your lifestyle and improve your experience. We hope we will be able to help you find exactly what you are looking for, and maybe even surprise you with products you never knew you needed! Keep watch for more tidbits and treasures we have coming your way!