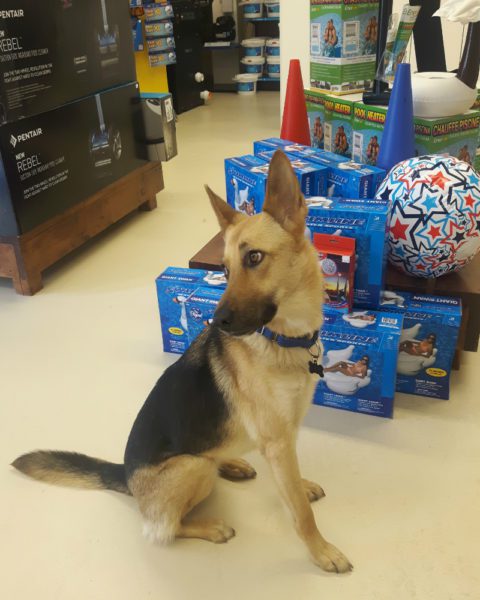 Sophie is a two and a half year old petite Shephard that made her way to a shelter in Maine from a Texas 3-day high kill shelter. She made her journey to Nova Scotia in May when Ryan drove down to Maine to get a dog after a search here for a medium sized companion was unsuccessful.
Sophie still has her puppy energy and is eager to learn all kinds of new tricks. She loves swimming in the lake at the cottage with her Dad.  She enjoys treats from delivery drivers, belly rubs, playing with children and other dogs and stalking her sister cats.  She really dislikes loud noises, strange surroundings and transport trucks. But she is working on all that.
Sophie is still adjusting to people and her new-found freedom and we hope to start introducing her to everyone really soon. She can't wait to meet everyone!