Top 10 Trends for 2020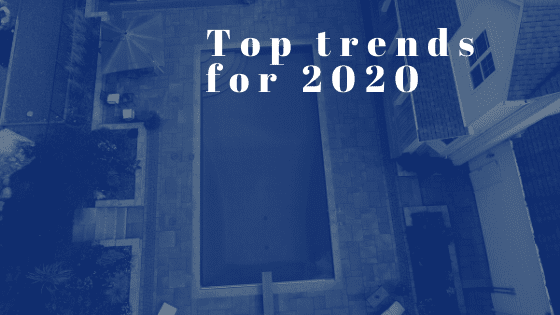 We have been scouring the newest products available for pools to help you bring a modern, updated feel to your backyard retreat. Below is the compiled list of the hottest items and latest styles we must share. Simplifying your lifestyle, because …everyone deserves a little R&R.
1. pHin Monitoring System.
Imagine the peace of mind you will receive once you place the pHin monitoring system into your pool, hot tub or swimspa. A system that notifies you when attention is required to your water and reminds you to do your weekly routines. This system even allows you to scan the barcode of your chemical and tells you how much of the product to add.
2. AquaVac 600.
The AquaVac 600 pool cleaner is reinventing the robotic cleaner market with its first-of-their-kind capabilities. While other cleaners can lose suction, the AquaVac 600 features a patented SpinTech™ filterless technology with 18 hydrocyclones, maintaining maximum suction power. Offering wall to wall cleaning on any pool surface. The unique TouchFree™ debris canister, with a quick release button, is designed for effortless cleanup. This is the perfect cleaner for pool owners who want the latest in innovation and smart technology.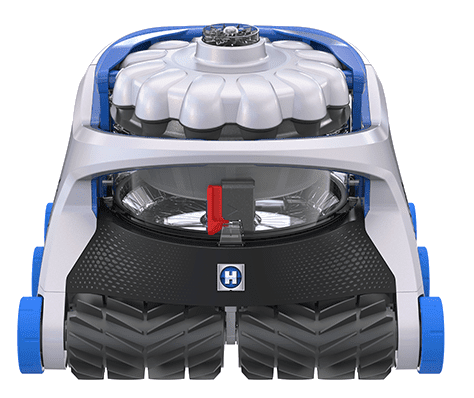 3. Tanning Ledge
Add a "WOW" factor to your backyard by installing a tanning ledge for your pool. A ledge can extend the recreation and relaxation options as they are the perfect area for lounge chairs or a children's play area. Cool off while indulging in the ultimate sunbathing experience.
4. Dark Liners. (Butterfly Effect / Onyx)
Dark liners are becoming more popular than they have in seasons past. A dark liner can help to absorb light which will provide minimal heat, but not enough to write home about. But the effect on the pool water is that of a luxurious Hollywood-esque feel that will leave many breathless.
5. Pool Sheds
Putting your pool equipment in a shed helps to keep your yard looking neat and slick, hiding all the behind the scene equipment needed to operate your pool. Adding a changing room or shower can provide your guests with a way to change without tracking water throughout the house.
6. Automation with Omni
Automation is becoming more popular over recent years with every aspect of our lives.  Your pool is no different!  Adding an Omni system to your pool is simply the easiest and most affordable way to have your pool at your fingertips.   Providing you with access to up to 4 pieces of equipment you can easily adjust your pump speed, set water temperature, turn on / off pool lights, and more, all conveniently with your smart phone.  And it is easily installed in existing pools.
7. Energy Efficiency Variable Speed Pumps
Pair a variable speed pump with your new Omni Automation and you have a winning combination. A variable Speed Pump can save you up to 90% of the pool's energy costs, lower your pool's carbon footprint and with automation, even take the work out of owning a pool.
The advanced hydraulic design and energy efficient motors move water more efficiently while operating at lower speeds to minimize noise. They're simply the best way for environmentally conscious people to work less and play more, while minimizing costs and keeping the performance unchanged.
Bonus Tip: did you know that having an Energy Star Variable Speed Pump installed by a PHTCC member can get you $200.00 in savings from Efficiency NS? That's right have a certified PHTCC (Pool and Hot Tub Council of Canada) member install your new VS Pump and instantly receive a $200.00 rebate! Select models and conditions apply, see instore for details.
8. Sheer Descents
A sheer descent waterfall produces an arc of water that can be adjusted to suit any style or mood, from a graceful glass like sheet of water to a rushing mountain waterfall. The sheer descent waterfall can be installed on new and older pools and are available from 8" to 8' in length.
9. Rectangular (Clean Line) Swimming Pools
People that have decided to add a swimming pool to their lifestyle have had different reasons for taking the plunge, exercise and health, family and friend gatherings, relaxation, the list is large. But one trend that we have found is that the curvature that was designed in the past is gone and consumers are preferring the clean lines of a rectangular pool again. Having a rectangular pool is great for those who want to swim and exercise, the landscaping is easier to design, they are perfect for sports, and the clean lines can typically suit any style of home and yard.
10. Colorlogic 320 Inground Pool Lighting
Bring color to all corners of your backyard oasis! The new Colorlogic 320 lighting provides complete color to your pool with 10 fixed colors and 7 color-changing shows. This light is ideal for regular pool lighting and is also great for steps, baja shelves, other water features.
BONUS TREND: Titan Heat Pumps.
Although the Titan heat pump is far from being new on the market, it is still a hot trend that we see year after year. Titan has been manufacturing heat pumps for over 30 years and is Canadian owned and operated. Imagine having the ability to extend your swimming season. The titan heat pump has a high efficiency performance and quiet operation. It has set and forget digital controls, a low water flow safety cut off switch and has pollution-free operations. Titan warranties their product to be free from manufacturing defects in workmanship and materials for 2 years, the compressor is warranted for 5 years from manufacturing defects and the titanium tube has a lifetime chemical corrosion warranty. Pair this manufacturer warranty with R&R Pools exclusive 2-year warranty (on R&R Installed Titans) and you could be swimming for thanksgiving this year!