Goodbye 2021!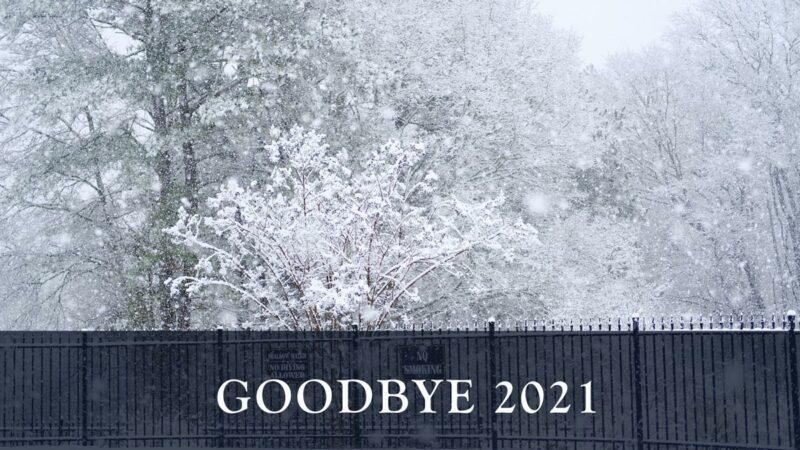 We hope you and your loved ones managed to stay safe during the pandemic and continue to do so as we go on to navigate it. We would like to take a moment to thank all our clients, both old and new, for the continued support as we all dealt with the changes the pandemic has brought to our world.
2021 was a season that saw shortages and substitutes, but together we made it through, while keeping your pool a safe and inviting place to relax.
The organizational efforts put forth by our team members to keep services running smoothly during the pandemic helped to get all of us past it with little stress, and we are fortunate to have such an experienced and amazing team.
And let's not forget our loyal clients who understood the demands of the world during the pandemic. You guys were understanding of the changes we had to make, the policy changes for service calls, the wait list entry to our retail store and all the shortages we faced. It was a great day when we could open the door and let everyone in again. Your support and care during the season were a blessing. You are all incredible.
With the effects of Covid-19 all around us, and the need to keep our clients and our team members safe, we put a few new programs in place that worked well. From our click n collect lockers, online ordering, curbside pickup, and contactless service, we were able to keep everyone protected. We have also added a water sample drop off box in the same location as the click n collect lockers, so you can drop your water off for testing after hours.
Although swimming season is over for the year, we are hard at work finding new ideas for your retreat and researching ways to increase efficiency for our team. We welcome any suggestions or comments you may have and encourage you to pop us an email at any time to info@rrpools.ca.
As we say goodbye to 2021, take the time to pause and reflect on the blessings it offered and welcome 2022. We look forward to what it will bring.
From our family to yours – We wish you all a wonderful holiday and a joyous new year!
The team at R&R Pools.