Customer Care Technician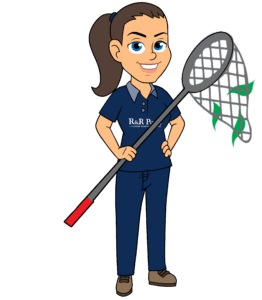 Work both outdoors and indoors!
The Customer Care Technician position gives employees the chance to work outside and inside in this dynamic duo position. Interact with customers in a positive environment and bring enjoyment to families by helping them spend less time on their pool and more time in it.  The R&R Team is looking for applicants who have outstanding organizational and customer service skills, like to work on their own and are detail oriented but enjoy being part of a team.
This position works directly with the service and retail managers and service technicians, helping to maintain exceptional customer service by providing services to clients in-store and onsite including care and maintenance of clients' pools and hot tubs.
The R&R Pools' Team is looking for hardworking team players.  The candidate must be dependable, responsible, committed and take pride in their work.
This position is for seasonal employment and is great for an active retiree or for a student who wishes to have a position year over year. Employment is from April to October, or to the end of August for Students.
Some duties include
Driving to appointments at clients' homes
Testing pool and hot tub water
Cleaning and maintenance of pools and hot tubs
Communicating with clients, staff and the manager
Going the extra mile
Ongoing online/onsite training
Discuss type, quality, quantity of chemicals/ accessories required to maintain a proper swimming environment
Advise customers on use and care of merchandise.
Make in-store sales, accept cash, cheque, credit or debit card payments
Maintain a clean, safe and organized work area and warehouse.
Unload trucks, receive goods, restock merchandise
Requirements
Full time Position. Company Hours Monday–Friday 7:00 am–6 pm, Saturday 8 am–3 pm
We work rain or shine, cold or hot so rain gear is mandatory
Steel toed boots
Applicants must be able to lift and carry 50 lbs.
Applicants must have a valid driver's license with a good driving record.
A criminal record check is required.
Applicants must be self starters and detail oriented.
Minimum starting wage $15/hr, with possibility for wage increase with additional experience and education.
Training to begin Mid April.
If this is you, we want to hear from you! Please fill out our application below. It tells us you can follow instruction.